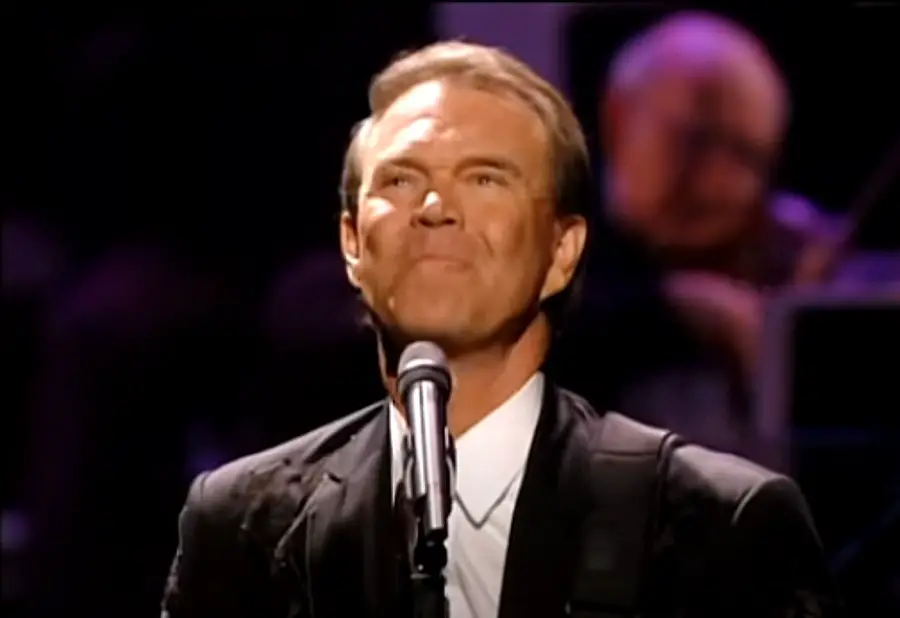 Ten years ago, on June 22, 2011, was a sad day for the country music community. It was on this day that Glen Campbell announced he had Alzheimer's disease.
"I still love making music," Campbell told People at the time. "And I still love performing for my fans. I'd like to thank them for sticking with me through thick and thin."
Campbell and his wife, Kim, decided to go public with the news of his diagnosis, ahead of his Goodbye Tour, which would be his final farewell to his fans.
"Glen is still an awesome guitar player and singer," Kim said. "But if he flubs a lyric or gets confused on stage, I wouldn't want people to think, 'What's the matter with him? Is he drunk?'"
Campbell was officially diagnosed with Alzheimer's several months before he decided to go public with the devastating illness.
"We had been suspecting that and fearing that that might be the case, because he slowly began to have some short-term memory problems," Kim told USA Today.
"It was something I didn't want to say to anyone," Campbell added.
"We just take one day as it comes and make the most of every day, enjoy life, try to have fun," Kim continued. "You prepare for tomorrow, but you try not to worry about tomorrow, or else you can't enjoy today."
Campbell embarked on his Goodbye Tour in 2011, with some of his family members joining him on the road. Campbell's final show was on November 30, 2012, in Napa, California. In 2014, Campbell moved into an Alzheimer's care facility, when taking care of him became a challenge for Kim and his family.
"It was just more than I could handle," Kim told People at the time. "He's the sweetest person in the world, but he becomes combative when you try to change his clothes or bathe him. It really wasn't the best situation."
Campbell passed away on August 8, 2017.
"It is with the heaviest of hearts that we announce the passing of our beloved husband, father, grandfather, and legendary singer and guitarist, Glen Travis Campbell, at the age of 81, following his long and courageous battle with Alzheimer's disease," his family shared in a statement when he passed away.
Campbell was 81 years old when he died. He was buried iin his hometown of Billstown, Arkansas.