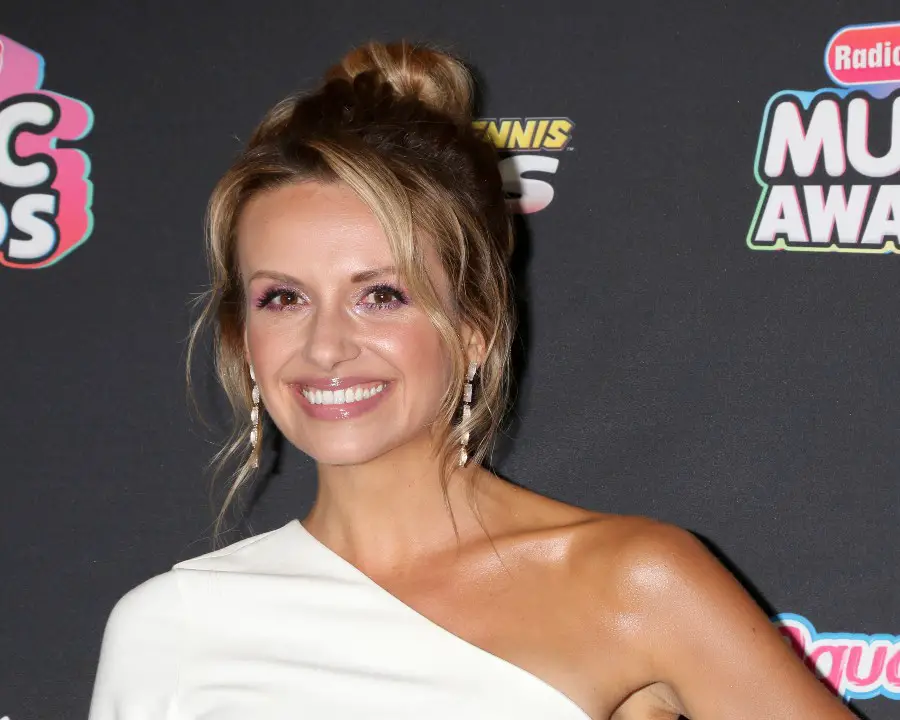 Talk about bad timing. Carly Pearce is opening up about a frightening fall she had on Halloween, which left her with a serious facial injury, less than two weeks before the 2020 CMA Awards.
"I fell and knocked my two front teeth out," Carly told E! News. "I had a bunch of stitches in my mouth, looked completely different than what I looked like right now, and it was kind of scary because I knew I was going into the biggest week of my life."
"It looked really bad," she continued. "It was scary. I was just really fortunate to get doctors that helped and knew the pressure I was under. But with every day, I was like, 'Please Lord, let my face heal so I can do this,' because this is such a huge moment."
The accident was just one of many challenges the Kentucky native faced this year, including coming off the road because of the coronavirus pandemic, and her surprise split from fellow singer, Michael Ray, after less than a year of marriage. It also brought her four CMA Awards nods, and a hit single with her duet with Lee Brice on "I Hope You're Happy Now," which won a trophy for Musical Event of the Year.
"I feel like 2020 has shown me what can happen in your career and to your life," Carly reflected. "I am just going into the new year excited about new music, excited about this chapter for me and just feeling really good."
Carly previously opened up about her divorce, and how she was healing in the aftermath.
"I'm sure that anybody who's ever gone through this goes through different emotions," Carly told People. "I've been sad. I've been angry. I've been relieved. I try to not be mad at myself. I try to not be mad at him. I think that holding grudges or staying mad only hurts you, and it's just not healthy. So, I try to remind myself of that. And sure, I have days where I'm so mad at myself for just not knowing this was how it was all going to end up for me. My gosh, if I could go back, sure. But it's a part of my story, and that's okay."
Carly also performed during the 2020 CMA Awards, singing "I Hope You're Happy Now" with Lady A's Charles Kelley, since Lee was forced to cancel his appearance after testing positive for COVID-19.