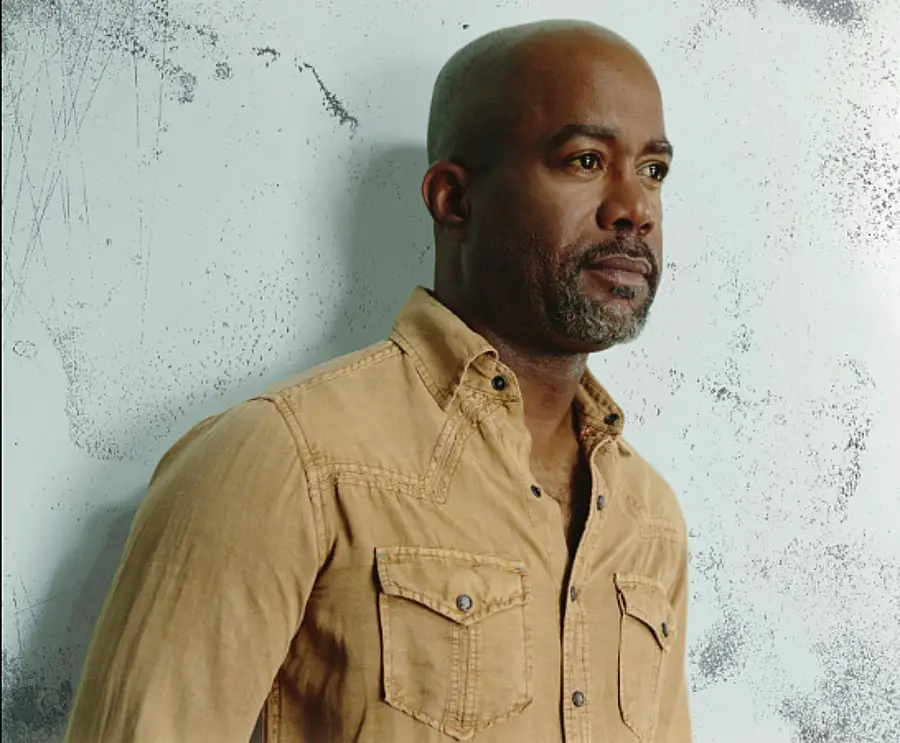 Darius Rucker's acceptance into the country music community was not easy, at least in the beginning. The Hootie & the Blowfish frontman is opening up about his role as a black country music singer, revealing how prevalent racism was — and sometimes still is — especially regarding playing his music.
"I just came from the Hootie thing, and so, when I came here and said I would do a radio tour, they were all excited," Darius revealed on Apple Music's Color Me Country with Rissi Palmer. "I was doing what my label wanted me to do. I guess I hadn't had any hits, so I wasn't really thinking about the Black country singer thing … I wanted people to play my music for my music. 'If you like the song, please play it. If not, don't. Don't play it because I'm Black and please don't not play it because I'm Black.'"
The South Carolina native was unaware not only how much the color of his skin would impact if radio played his music, but also how open they were about not being able to play a Black singer on country radio.
"The first time I walked into [a country radio station] – nobody said they wouldn't play it," Darius recalled. "What was said was, 'I don't think my audience will accept a Black country singer.' Just like that. 'I love the song. I think it's country. Love it. I'm going to play it tomorrow, but I don't think my audience will accept a Black country singer.' I go, 'Wow. Really? I thought music was notes and words and chords. I didn't know music was color. I found that out today.'"
Darius just released his latest single, "Beers and Sunshine," from his upcoming sixth studio album. Although he has had numerous hits at radio, won awards and accolades, and became a member of the Grand Ole Opry, in many ways he still feels like he is fighting to be heard.
"I'm still trying to get on the radio," Darius reflected. "It's that point where I don't even see it like [I'm a 'big deal']. I'm still trying to … I'm begging. I'm still putting out this song, which is a smash hit, and watching it slosh its way up the charts like everybody else. You're praying that it does something, and it's still the same thing. So, I still don't feel like I've made it."
"You put out a single, and you make a choice," he continued. "I mean, a lot of the bigger stars don't have to call every radio station. I still got to be on every radio station. I still got to do all the work, and do all the stuff that you have to do to get your song to move the charts. So I just feel like every time I put out a single, I feel like I'm starting over."
Darius made his hosting debut on Wednesday, November 11, alongside Reba McEntire for the  2020 CMA Awards.
"It overwhelmed me because I've really started to study the history of all this stuff and country music," Darius said of the invitation. "I remember Charley [Pride] getting to do it back in the day and how big of a deal that was, and how huge of a thing that was in the business. Here I am, 30 years later or whatever it is, and I'm getting this opportunity. It was overwhelming for a minute, because I came into country music so innocently. I just wanted to make a country record. I didn't even think I was going to get a record deal, let alone have the success that I've had."