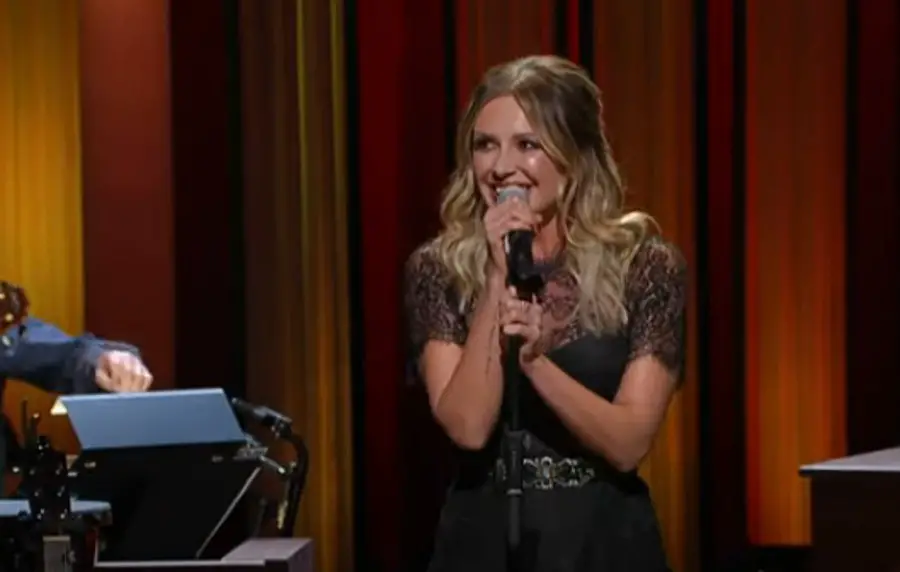 Carly Pearce very openly detailed her heartache about her unexpected divorce from Michael Ray in her latest album, 29. While Pearce has no regrets about bearing her heart on the project, those songs no longer indicate her feelings now.
"It would be lighter," Pearce tells People, when asked what an album called 31, her current age, would sound like. "I even think about a year ago, I was a very different person and I had a lot of good in my life then. I had a lot of good in my career. I had a lot of good people around me, but I was so lost inside."
Pearce previously hinted that there might be more songs coming from 29, but if there are, they likely won't be the heartbreak songs on her most recent project.
"Whatever I record next, I hope that people can hear, 'Oh my goodness when you go through hard things, there's good that's going to come out of it and you're going to understand parts of you that you never even knew were there,'" Pearce shares. "I just think you're going to hear a really happy and content and stronger person."
Pearce, who says she is "very happy" when asked about her rumored romance with former MLB player Riley King, vows to not let her divorce keep her from trying to find love again.
"I believe in love," Pearce says. "I want to find love. I got married because I was in love. I mean, that's the whole thing. I absolutely will never let a failed relationship keep me from finding that love that I deserve."
Still, the Kentucky native admits the end of her marriage was devastating, and incredibly painful for her to go through, especially in public.
"My faith is a huge part of my life and divorce is really not looked very fond on when you go through something like that," Pearce says. "And I was embarrassed. I felt like I failed and I felt like I was failing in front of the whole world. I felt like I failed my family. I felt like I failed the little girls that are looking up to me as a role model."
Even with her heartache, Pearce now sees the good in what she went through, even the hard parts.
"What I decided is to really do the work around myself, to make sure that actually what I'm doing is showing that you can overcome things in life and you don't have to have things like this, define who you are," Pearce says.  "Honestly, I would go through it again. Just reading the messages that I get every day of 'you helped me file for divorce,' 'you helped me to not feel shame around my divorce,' 'you helped me to gain my worth back,' and 'you've helped me to overcome things.' That's what we're put on this earth to do."