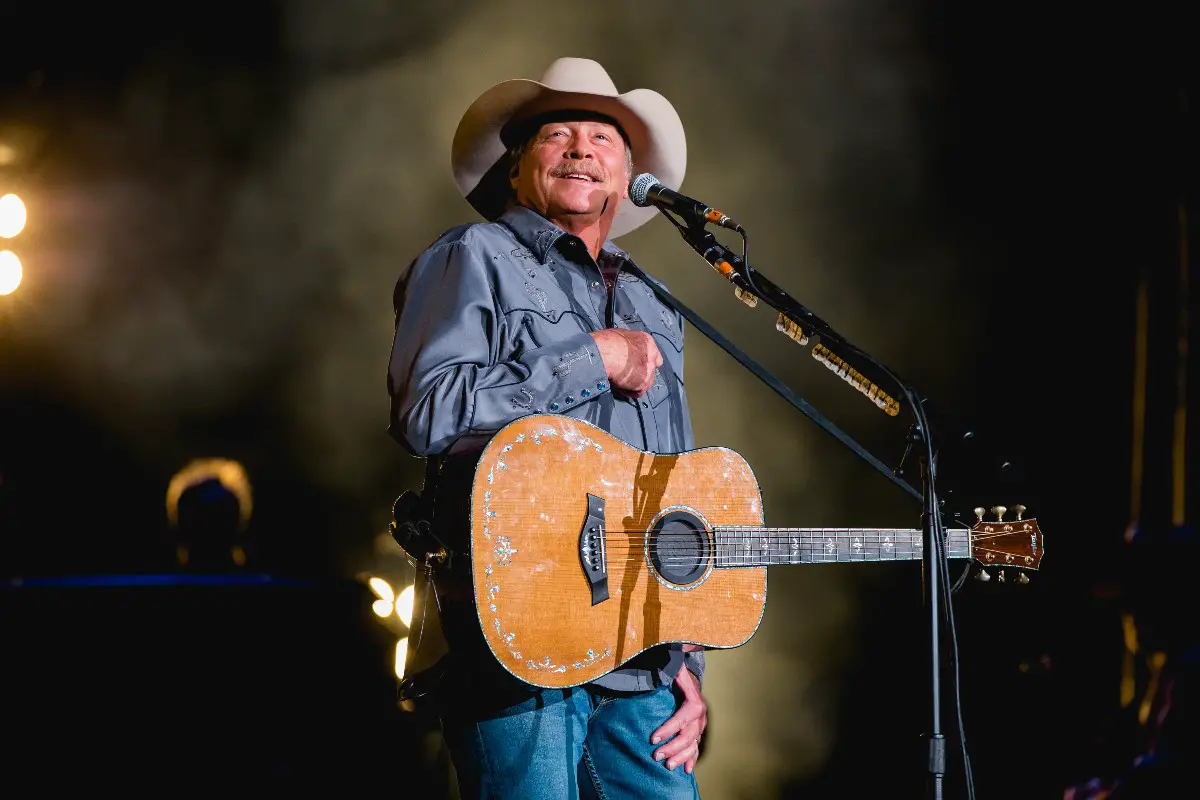 Alan Jackson and his family had their lives turned upside down in 2018, when his son-in-law, Ben Selecman, tragically died following an accident on a boat dock. Selecman had been married to Jackson's oldest daughter, Mattie, for less than a year when the accident occurred.
"When he died, I was kind of pissed off at the world," Jackson recalls to HITS Daily Double. "I just wasn't feeling right about anything. You know how I was raised: I grew up with four older sisters, then Denise and our three girls. It's all I was ever around: girls and women. So having a son-in-law was having a boy I could fish with, work on cars and stuff with. It was tough losing him so suddenly—so jarring to all of us. I lost something I'd never had before."
Jackson included the song, "You'll Always Be My Baby," on his new album, Where Have You Gone, which he wrote for Mattie's wedding. Selecman passed away one year after Jackson's mother, Ruth, whose loss is also included on his latest record, with "Where Her Heart Has Always Been," which includes audio of her reading her Bible.
"We were done with the mixes and everything," Jackson says. "At Christmas, my sister sent me recordings of my mom reading the Bible. That was sweet. The last few years, she had a scratchy voice—and she was just such a sweet woman, hearing her read Scripture takes me right back."
All 20 of the songs on Where Have You Gone are pure country, even more country than Jackson has done in the past.
"It's even a little harder country than what I've done, but it's what I've always dreamed about doing," Jackson says. "I was driving out here in the country, where I live, listening to the mixes, and it's so real. I actually teared up."
Where Have You Gone is available for purchase here.*

*Everything Nash has an affiliate relationship with Amazon Music, which means we may receive a small commission from purchases on this page, at no additional cost to the artist or consumer.