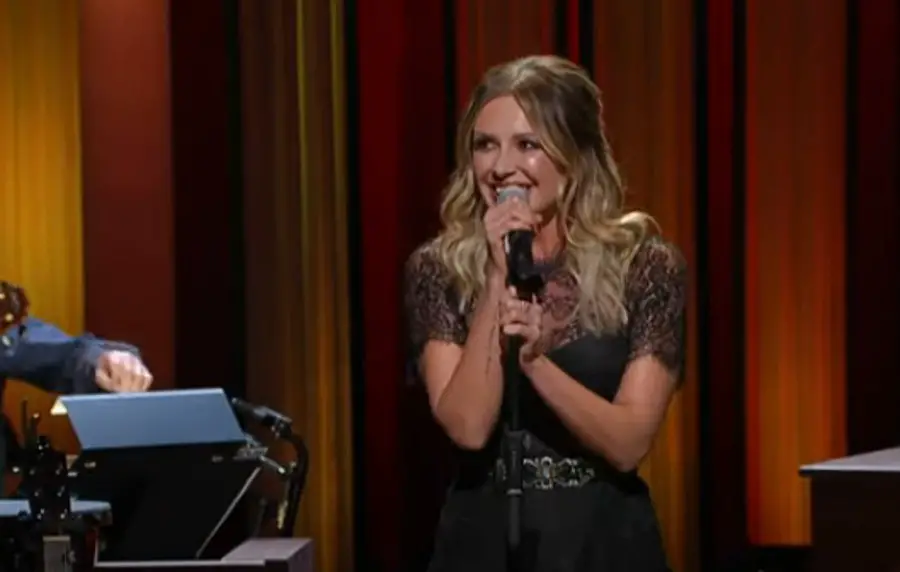 Fans didn't have to do too much deciphering to figure out what went wrong in Carly Pearce 's marriage to Michael Ray, after listening to her telling 29 EP. The seven-track record includes songs like "Should've Known Better," "Liability," "Next Girl" and more, but while Pearce might be singing about her truth, at least from her perspective, she insists 29 was not in anyway a retaliation against Ray.
"I certainly was not trying to be vengeful. But I would be lying to you if I didn't go, 'Damn! Alright.' You know, hold my head a little higher," Pearce told The Washington Post. "[It] came out of a situation that for me was completely soul-crushing. And we have to make decisions in life in hard times: Are we going to let this define us or refine us? And I think this is my refinement moment."
Refinement moment, indeed. Pearce, who just won two ACM Awards for both Single of the Year and Music Event of the Year (for her collaboration with Lee Brice on "I Hope You're Happy Now"), earned a No. 1 album on iTunes all-genre Album Sales chart with 29 — an unexpected benefit of baring her heart and soul on her record. She also became even closer to her fans, crediting them with helping her heal in the aftermath of her divorce, fans she is now eager to perform in front of as soon as it is safe.
"They held my head up this entire year of not giving up on myself, of encouraging me as I got through this," Pearce said. "I shared so much with them when I was struggling and when I was having a hard time, and when I was okay. They just became so much closer to me, and I can't wait to see their faces."
Pearce details her embarrassment over being unexpectedly divorced so young in the title track of 29. But as she moves beyond that heartache, Pearce is already finding a silver lining in her unexpected heartbreak.
"I carried so much shame in the beginning, and I feel like now, through telling my story, I've healed and I'm also helping other people to heal," Pearce acknowledged. "My purpose has just grown so much."