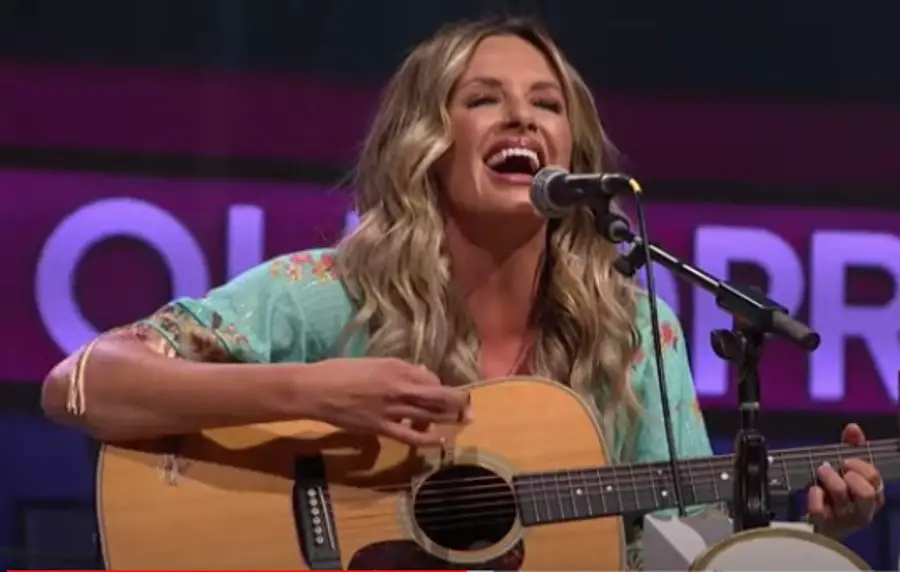 Carly Pearce is still coming to terms with the loss of her good friend, Michael Busbee, lovingly known just as Busbee to his family and friends. Busbee passed away in September of 2019, after a brief but fierce battle with brain cancer, leaving behind a wife and three small children.
It was Busbee who produced Carly's first album, Every Little Thing, and also co-wrote the title track with her, along with several other songs. Busbee also produced her eponymous sophomore record, which became his last full project he completed before his death. To honor his life and legacy, Carly wrote "Show Me Around," which she performed for the first time at the Grand Ole Opry earlier this year. The song, which will be on her upcoming third studio album, will be out this Friday.
"He and I were close, so this is kind of like just my moment to give to him of just 'You are so loved,'" Carly tells Everything Nash. "I hope that he's proud of this song because it's now going to help so many people that have experienced loss and let them see death in a beautiful way.
"I smile when I think about that, because I'm like, he's totally a control freak and he's telling everybody everything that needs to be seen in Heaven," she adds with a laugh.
Carly shared a couple messages she had received about the song on social media, including one from the father of Busbee's wife, Jessica.
I knew this song was special from the moment I wrote it. busbee will forever hold a sweet place in my heart & in my music. I wrote this as a tribute to him but also for his beautiful wife Jess & their 3 little girls. #showmearound out Friday. Pre-save here https://t.co/9NicCyQWiv pic.twitter.com/T25pNYgQFC

— Carly Pearce (@carlypearce) November 30, 2020
"Bus is my son-in-law," Carly reads in the video. "Thank you so much. This is beautiful. I'm sure it will be comfort to Jess, and help the girls remember sweet times and dreams of the promised future."
Carly shared the inspiration behind "Show Me Around" when performing the song from the Grand Ole Opry stage.
"I put out a record in February, and my producer, his name was Busbee, and he wrote all of the songs that you've heard on the radio with me, and produced both of my albums, and just really took a chance on me when nobody did," Carly explained at the time. "When I turned my record in last summer, at the age of 43 he found out that he had glioblastoma brain cancer, and in eight weeks, he passed away. At his funeral, a songwriter that all of us in Nashville love named Barry Dean, gave the most beautiful speech.
"Busbee had three little girls and a beautiful wife," she continued. "He painted this picture of Heaven that was so beautiful to me, that Busbee had a map, and he was getting the lay of the land, and figuring out all the places, just like Disneyland, that he wanted to show his family, and show all of us. Anybody that's ever lost anybody, this felt like a really cool way to look at our loved ones that are gonna meet us in Heaven and show us around."
"Show Me Around" can be pre-saved here.