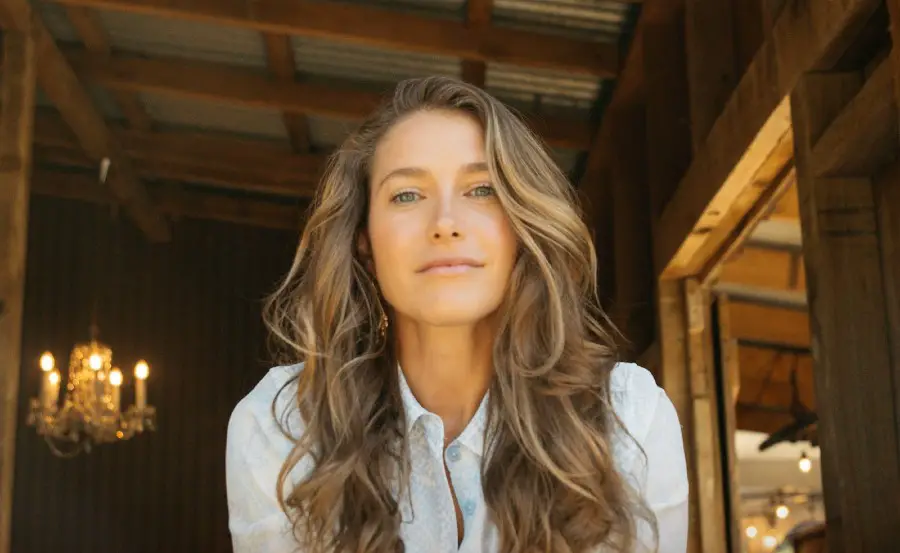 Caroline Jones will cross a big item off of her bucket list on Wednesday, November 10, when she performs on the 2021 CMA Awards, The singer-songwriter had previously collaborated with and opened for the Zac Brown Band, before Zac Brown invited her to be part of his band, as well as a special guest, for his recent The Comeback Tour. Although the tour is now over, Jones was asked by Brown to join him for his performance during the live CMA Awards broadcast as well.
"I cannot believe it," Jones tells Everything Nash. "And if you told me that I was going to be playing organ in the Zac Brown Band on the CMA Awards …This whole year has been full of unexpected craziness, on a global scale and a personal scale. But I'm so excited and honored. I still feel so shy in their band. I can't believe that they deem me worthy to be on stage with them. I've been touring with them throughout this year, and then Zac asked me to come be part of the CMAs too. And I was shocked. I was so surprised and so honored and excited. So I cannot wait."
Jones has also toured and collaborated with Jimmy Buffett, taking away plenty from her friendship with both men, about music and about life.
"I think [Zac] really is a good example of a person that leads by example," Jones shares. "He doesn't dish out advice all the time. Neither does Jimmy actually. It's funny, they both just are who they are, and you kind of learn by watching them, and by listening to them. They're both real men of principle, and they have different sets of values, or different personalities. They're very different in terms of their personalities, but they both really just lead by example. And if you sit with either of them for a while, you get a picture of their philosophy, and it's really informative.
"But I think if anything, Zac, he's big on integrity," she adds. "He's big on leadership, and he's fearless. He's really artistically fearless, which I think is really cool, and something that I strive to be."
Jones will release her new album, Antipodes, on Friday, November 12. The record, which follows her 2018 Bare Feet album,  was inspired in part by Jones' unexpected time in New Zealand, where she spent much of the pandemic.
"I'm so excited," Jones gushes. "I've been working on this record for a solid two years. It's been three and a half years since my debut album. And after I released Bare Feet, I went on the road with Jimmy Buffett, and then I spent the next few years touring with Jimmy and Zac Brown and Kenny Chesney, and Faith Hill and Tim McGraw. Just the opportunity to be on all these stages with my heroes, and be introduced to their fans, and their fanbase, has really informed my maturity as a musician and artist and songwriter."
Jones had plans to tour in 2020 as well, but when those tours got canceled, and her then-boyfriend, a professional sailor, had to relocate to New Zealand, she followed him halfway around the world, and came back engaged!
"That experience totally changed my life, and turned my world upside down, literally, because New Zealand is the opposite end of the world," Jones says. "But that's what antipodes means. It means the opposite end of the world, or the complete opposite of something. So I wanted to name this record Antipodes, to tip my hat to New Zealand, because I spent almost a year there last year. And also to kind of metaphorically show how much my life's been turned upside down these past couple of years. I'm so proud of this music and so excited for people to hear this record."
The 2021 CMA Awards will air live on Wednesday, November 10, at 8:00 PM ET on ABC. Find all of Jones' music by visiting her website.