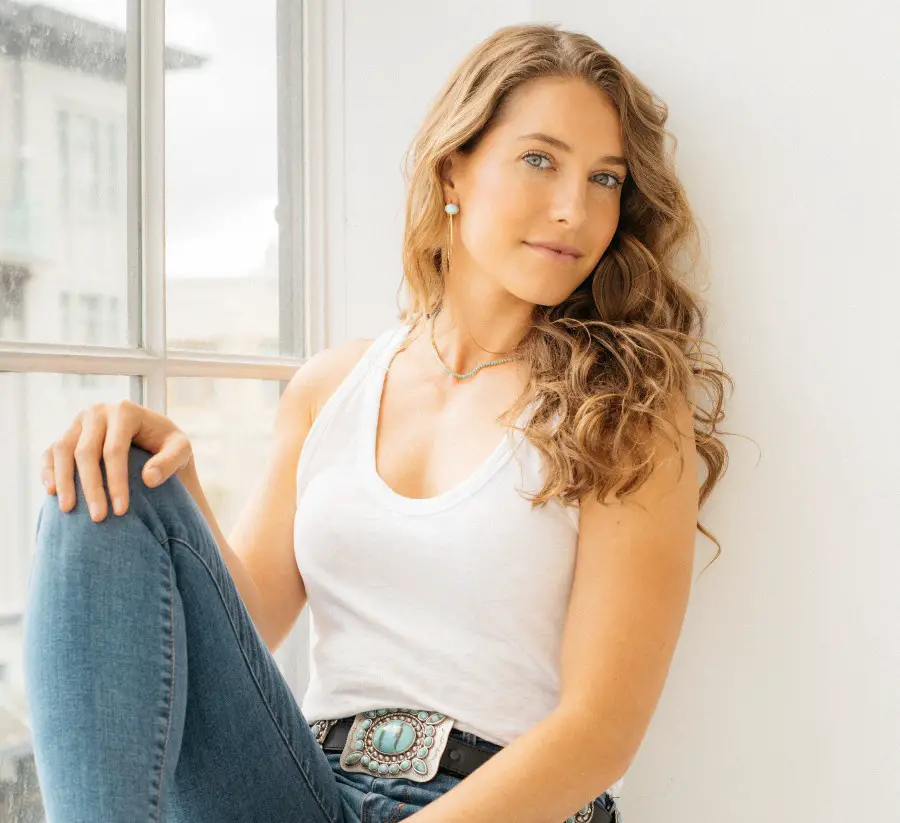 Caroline Jones has toured with artists like Kenny Chesney, the Zac Brown Band and more, but she's now ready to stand on her own stage. The rising star just released "Come In (But Don't Make Yourself Comfortable)," a song that was inspired by a random conversation she had while making music.
"'Come In (But Don't Make Yourself Comfortable)' started as a joke between me and my guitar tech and engineer in the studio one day," Jones tells Everything Nash. "As a songwriter, particularly in country music, one is always searching for the colloquialism that hasn't yet been turned on its head for the sake of a clever lyric. I thought of flipping the common phrases 'Come in and make yourself comfortable' and 'Come in and make yourself at home,' in the name of a sassy kiss-off lyric."
"Come In (But Don't Make Yourself Comfortable)" is from Jones' upcoming sophomore album, the follow-up to Bare Feet, released in 2018.
"I am SO excited about my second album," gushes Jones. "I released quite an extensive EP in 2019, Chasin' Me, but technically I have yet to release a second album. I have grown exponentially as an artist, musician and person since 2018's Bare Feet. This upcoming album is more musically and lyrically mature, adventurous, and raw than Bare Feet. It is for sure my best work yet. The music still stands somewhere between country and pop, and blends the same stylistic influences, production-wise, that Bare Feet did — pop, country, acoustic, dance and rock."
Jones knows there is typically a lot of pressure with an artist's sophomore album, but she feels nothing but excitement at the idea of sharing new music with her fans.
"I love what I do and I am very dedicated to my craft," Jones says. "I am never going to release music into the world that I don't feel is the most inspired, excellent representation of my heart and soul. If anything, I am guilty of overthinking and over analyzing."
Jones feels immense gratitude for the artists she has opened for, learning how to engage audiences who may not be familiar with her music.
"The high of performing, of connecting with a crowd, is singular," Jones explains. "Cutting your teeth playing live gives you ample artistic and personal fortitude. I have thoroughly enjoyed being an opening act for big tours, and loved the challenge of converting audiences to fans of my art. I have been so blessed to share stages with Zac Brown Band, Jimmy Buffett, Kenny Chesney, Tim McGraw and Faith Hill, and The Eagles. These superstars have been kind enough to take me under their wing, mentor me and support my music at every turn. I certainly owe the career I have thus far to them, and I am truly grateful."
Jones is hopeful that live music will return, in some capacity, in 2021.
"My current priority is releasing my second record and creating beautiful content to accompany the music — videos, live sessions, unique arrangements," Jones reveals. "Hopefully by later this year I will be back on the road sharing this music with fans and newcomers in person."
Download or stream "Come In (But Don't Make Yourself Comfortable)" here.