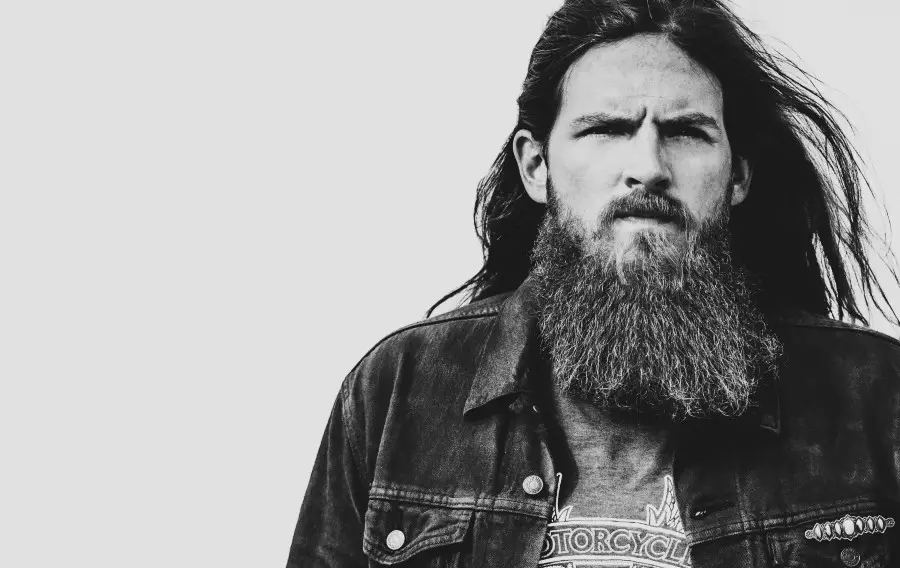 New music is already coming from Tim Montana! The rising star just announced the release of his first full-length album as a signed artist, with Long Shots, only a few months after the release of his debut EP, Cars on Blocks. The record, which will be released on April 9, includes stories from his eclectic childhood, and the challenging jobs he had, which all led him to this point in his life and career.
"I heard 'no' from just about every record label around (more than once from some), but all my life I've never let outside factors stand in the way of my aspirations—instead the rejection fueled me to dig my heels in more, get a little scrappier and work even harder," Montana says in a statement. "The fact that I'm now about to put out an album as a signed artist kind of blows my mind in the best way—I'm lucky enough to be six feet up instead of six feet under and I celebrate that every day."
In classic Montana fashion, the father of four also shared the news on social media, along with a humorous video of him and those closest to him.
HOT DAMN!! My album #LongShots will be available everywhere April 9th! This album is a good ol' fashioned throat punch that really LOVES the sh!t out of America! Pre-order/pre-save/pre-add #LongShots and instantly have access to "Get 'Em Up". 🇺🇸🎸🤘 https://t.co/EnOtAodlwa pic.twitter.com/luaKJ7Td4Y

— Tim Montana (@TimMontana) March 12, 2021
Montana had every excuse to not pursue his passions. After growing up without electricity, among challenging circumstances, Montana used the hardships as incentive to create the life he always wanted for himself.
"We went off the grid when I was about five years old," Montana previously told Everything Nash. "It was lanterns and candles. I got a guitar about that time because television and video games went away. I lived like that from probably the time I was five until I was 17 or 18. Definitely music was my channel to get out of there. I had a crazy stepdad, and not a great situation for my mom and I, but I look back and I learned a lot about life and survival. I went from off the grid Montana to an apartment in Hollywood, California. So I've got the contrast of both worlds. A little culture shock, but I learned a lot about life from from that experience."
Montana already released one song from Long Shots, the fiery "Get Em Up," which is out now. The song was written by Montana, along with Erik Dylan, Micah Wilshire. See a complete track list below, and pre-order Long Shots at TimMontana.com.
Long Shots Track List:
1. "Do It Fast" – (Tim Montana, David Lee Murphy, Micah Wilshire)
2. "Get Em Up" – (Tim Montana, Erik Dylan, Micah Wilshire)
3. "Bar Band" – (Tim Montana, Ben Stennis, Micah Wilshire)
4. "River Kids" – (Tim Montana, Erik Dylan, Micah Wilshire)
5. "Doing Everything Right" – (Tim Montana, Rob Hatch, David Lee Murphy, Micah Wilshire)
6. "Don't Wait Up On Me" – (Tim Montana, Rob Hatch, David Lee Murphy, Micah Wilshire)
7. "Gone Looks Better" – (Tim Montana, Ben Stennis)
8. "Stronger Than You" – (Tim Montana, Brandon Kinney, Josh Thompson)
9. "Long Shots" – (Tim Montana, Blair Daly, Michah Wilshire)
10. "Cars on Blocks" – (Tim Montana, Jeremy Bussey, Monty Criswell, Derek George, Frank Rogers)
11. "Be a Cowboy" – (Tim Montana, David Lee Murphy, Micah Wilshire)
12. "To An End" – (Tim Montana, Brit Taylor, David Tolliver)