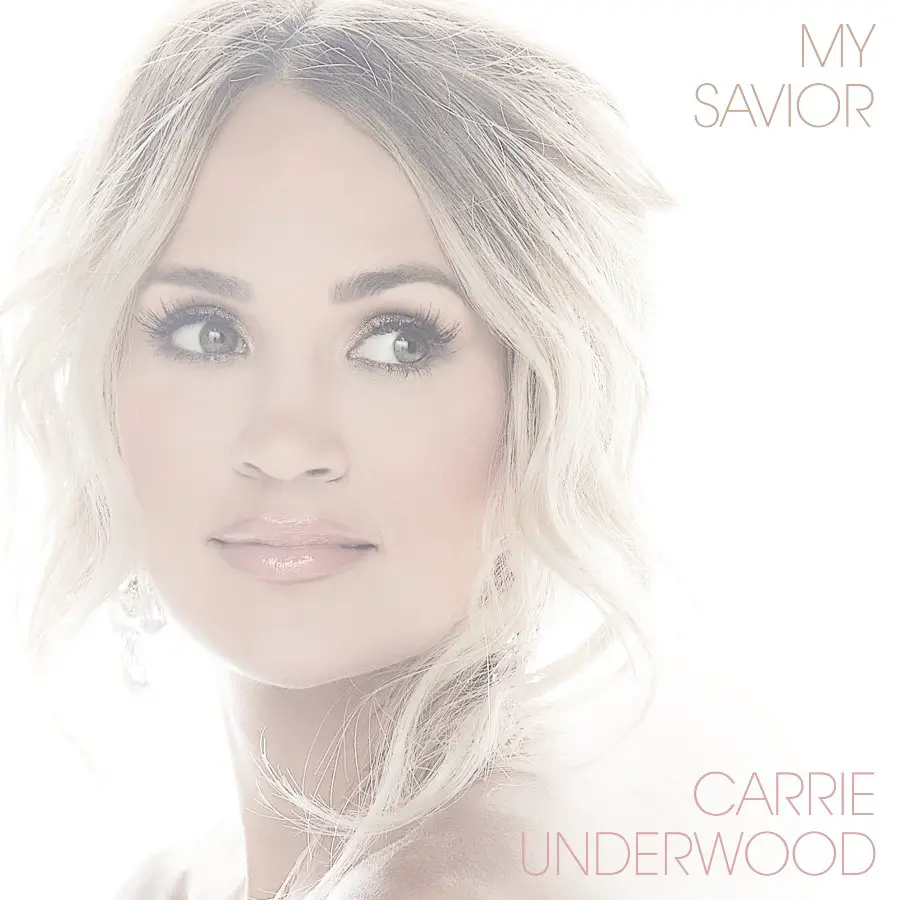 We now know when Carrie Underwood will release My Savior! The gospel record, produced by Underwood and her Cry Pretty producer, David Garcia, will be available on March 26.
"This album is one I have always wanted to make," Underwood said in a video announcing the release date. "This is legacy stuff to me. I feel like at the heart of it all, is an album like this one."
Although Underwood has yet to announce which songs will be on My Savior, the 37-year-old does say they are many of the hymns she grew up singing as a little girl.
"When thinking about making an album like this, one thing I definitely wanted to do was to do the familiar," Underwood said. "I wanted to do the traditional songs that I grew up singing. The songs on this album are literally songs that I've hard since birth. We had our little church. We went to a couple, and my first one probably would have been very tiny.
"Wooden pews, and it was probably the first place I sang as well, was in church, singing these hymns in the congregation, as well as being on stage and singing in front of people," she added. "It was always just familiar. These songs are like a warm hug. Just familiar and sweet, and songs I've been singing my whole life."
The Oklahoma native has a special place in her heart for the traditional hymns, although she admits actually singing them in a studio was a lot harder than she anticipated.
"Hymns and gospel music shaped me as an artist, because those were the first things that I sang. It was just a great foundation for me now, as an artist," Underwood acknowledged. "One thing I noticed with making the Christmas album and making this album is, you have been singing these songs your whole life, but have you ever really sang them by yourself? I quickly recognized that this was going to be tougher than I thought it would be."
It was while making My Gift that Underwood realized she had more spiritual music that she wanted to make, especially now.
"In the year of 2020, it was just such a blessing to get to make both of those albums," the mother of two shared. "I wanted to work with David Garcia on this project. We're familiar with each other; we worked together making Cry Pretty. I feel like we grew up kind of the same way. He would understand the intention behind these songs, and the heart behind it was the most important thing, and how it makes you feel when you hear it. He was just really good at that."
Underwood's My Savior might seem to be for people of faith, but she made it with everyone in mind, not just those who share her spiritual beliefs.
"I want it to appeal to the people who maybe grew up singing these songs, but also, we'll be introducing these songs to a whole new generation as well," Underwood said. "When you think about the meaning behind Easter, it is about so much thankfulness to Jesus. That is what this album is about, just what a joy it's been to make music like this right now."
Pre-order My Savior by visiting Underwood's website.