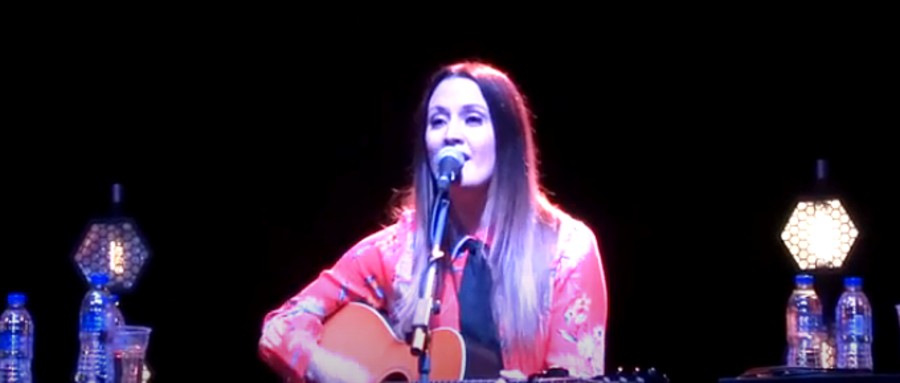 Miranda Lambert flew to the top of the charts with her recent single, "Bluebird." The song, from Lambert's latest Wildcard album, was written by Lambert, along with hit songwriters Natalie Hemby and Luke Dick. Hemby recently sat down with Apple Music Country's Country Faith Radio with Chrissy Metz, to discuss how the beautiful tune was created.
"[Luke Dick] wrote a poem and it was just talking about how you keep the bluebird in your heart, and he actually came up with that chorus, with most of it," Hemby told Metz. "He was like, 'I don't know if you guys like something like this.' And then of course Miranda and I were like, 'Um, yes, and thank you, and please.' And you know what? Whenever I get around them, those two are from Oklahoma-Texas area, and they have the same quick wit about them."
Hemby has written with some of the most successful songwriters, of all genres, including Kacey Musgraves, Shane McAnally, Lori McKenna, Nicolle Galyon and more, but says there is something magical when she sits down with Lambert and Dick.
"Their lyrics are very colorful, which mine are too, but theirs are on a whole other level," Hemby said. "And so, it's really interesting to watch our roles, because Miranda is great. She's a great songwriter, so she knows how to take a song and make it about a personal thing with her, but also make it sound like a story that she just conjured up. But all this to say, I'm more of a melody person in the room when I'm with those two than anything else. I came up with the "oh oh oh" in the beginning."
Lambert isn't the only superstar Hemby got to collaborate with on a song. The Tennessee native has also collaborated with Lady Gaga, including on "I'll Never Love Again," from A Star is Born soundtrack.
"We wanted to write just a gut-wrenching song, but 'I'll Never Love Again' is [Lady Gaga's] title that we went off of,' Hemby recalled of the song, which also included songwriters Hillary Lindsey and Aaron Raitiere. "But the coolest thing about the whole thing was we wrote that song on Frank Sinatra's piano in the room where Pet Sounds was recorded by The Beach Boys. I just feel like we had all the good vibes helping us."
Hemby and Dick also co-wrote Lambert's current single, "Settling Down."