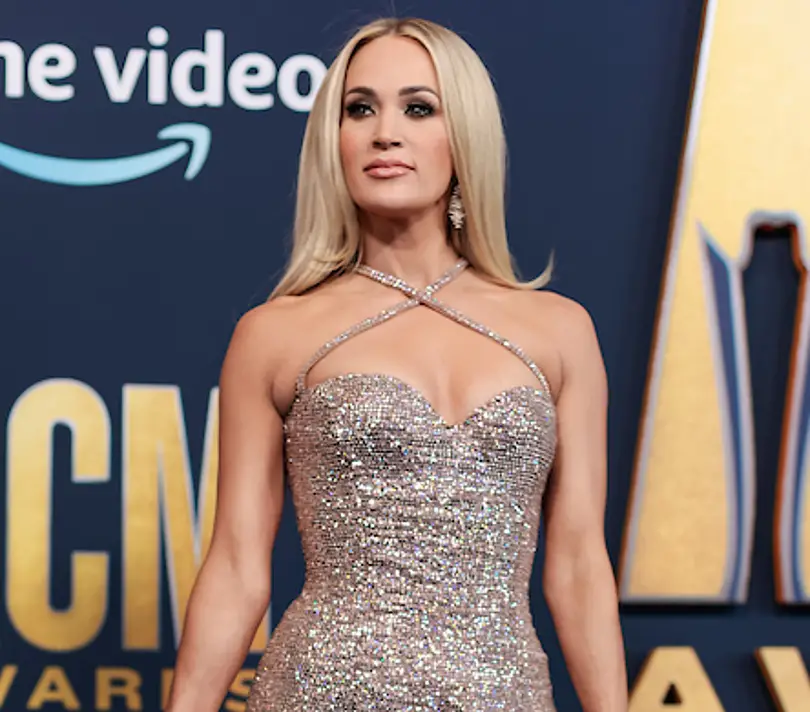 Carrie Underwood's new single is out! The Oklahoma native just dropped "Ghost Story," which is the debut single from her upcoming new album. The song was written by David Garcia, Hillary Lindsey and Josh Kear, and seemed to Underwood the perfect way to kick off her new album.
"I loved obviously the lyrics, but there was also just something super cool about the music," Underwood tells Apple Music Country's Today's Country Radio with Kelleigh Bannen. "And I feel like the chord changes and just kind of the musicality of it, it just didn't sound like anything else that's on the radio right now. I feel like it was a great first choice [for a] first single, because I feel like it's enough of hopefully what people like about me.
"There's some drama," she continues. "It's a cinematic song. It's a great story song. It's kind of this little revenge kind of song and there's just something kind of epic about it. So I just felt like it was a great song and then getting in the studio and singing it myself, it was just like, 'Ah, this just feels good.'"
The 39-year-old also dropped some hints about her next project, which follows 2018's Cry Pretty.
I feel like overall, just this next project is … It's fun. It's a lot of fun," Underwood hints. "We covered a lot of ground making it, and just went into the whole project of 'Let's just have fun and make music we love and see what happens.' I got to write a lot. I got to co-produce again with David Garcia, which is just so much fun being able to be there from the ground up and really make more musical decisions. It's a lot of fun and I feel like people are going to hear everything and just going to get some warm fuzzies.
"Hopefully, it'll make people happy to listen to," she adds. "it's a very sing into your hairbrush, in your house, in your room kind of album, which I think it's going to translate well. I think people are going to like it."
"Ghost Story" is one of numerous songs that Underwood has released, including "Two Black Cadillacs," "Drinking Alone," "Church Bells" and more, which might not be entirely autobiographical, but still resonate with her on some level.
"I feel like everything that I've done, even at the most out of character, is still a small part of me," says the singer. "It's fun to be able to kind of tap into that. And to some extent, I guess you do kind of have to be a bit of an actress to go there, but that's what's so fun about it. And I feel like as a woman, we have a lot going on. A lot of different sides, and it's fun to be able to explore that and do things that people might not see you doing often, and get to be a little more sassy or angry or whatever it is. I feel like all of that's in there somewhere."
An album title or release date has yet to be announced. Find "Ghost Story" and all of Underwood's music at CarrieUnderwoodOfficial.com.