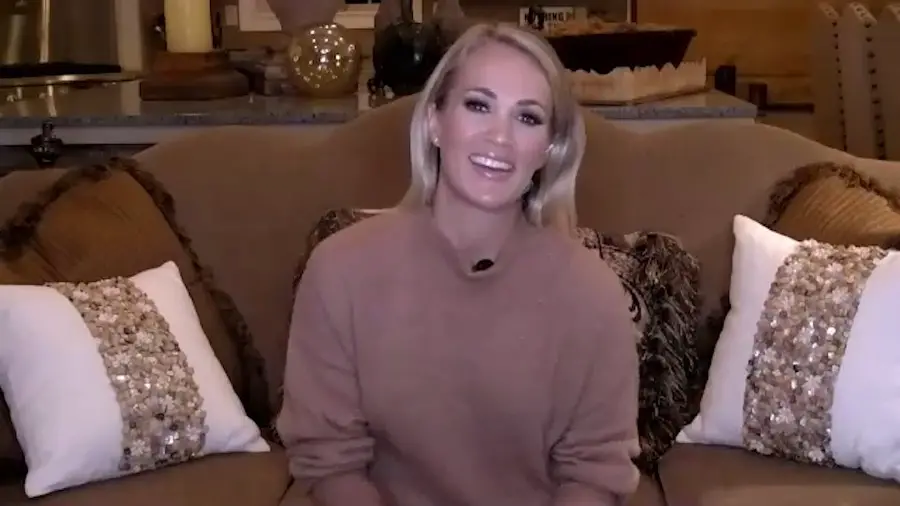 After releasing My Gift last year, her first holiday album, Carrie Underwood began working on My Savior, an album of hymns she grew up singing as a child. The record will be released in time for Easter.
"Both of those projects were bucket list projects for me," Underwood tells PEOPLE.. "With everything I do, I just want to be positive. And we had the Christmas album, which was so near and dear to my heart."
When announcing My Savior, which Underwood did on Christmas Day on social media, the 37-year-old revealed that she wasn't ready to stop making uplifting music, which is why she decided to also record My Savior.
"Last year was a tough year for everybody, and I think just wanting to be positive in this world and sing these songs that bring me so much joy, hopefully, others can be like that as well and these songs can bring others joy," Underwood explains. "That goes back with everything that I do … I just want to do positive things."
Without recording My Gift, it's doubtful that Underwood would have thought to record My Savior, at least right now.
"I basically didn't want all of that to end, when I was making this music," Underwood said at the time. "I felt like my soul was in such a great place. I wanted to keep making music like the music off of My Gift, so I am here to give you guys a little gift right now and announce that I did that. I went ahead and made some more music. I made an album called My Savior, which is hopefully just a little companion to My Gift. This album is full of gospel hymns that I grew up singing."
Underwood will also be featured on Loretta Lynn's upcoming album, Still Woman Enough, out on March 19, along with Reba McEntire, Tanya Tucker and Margo Price.