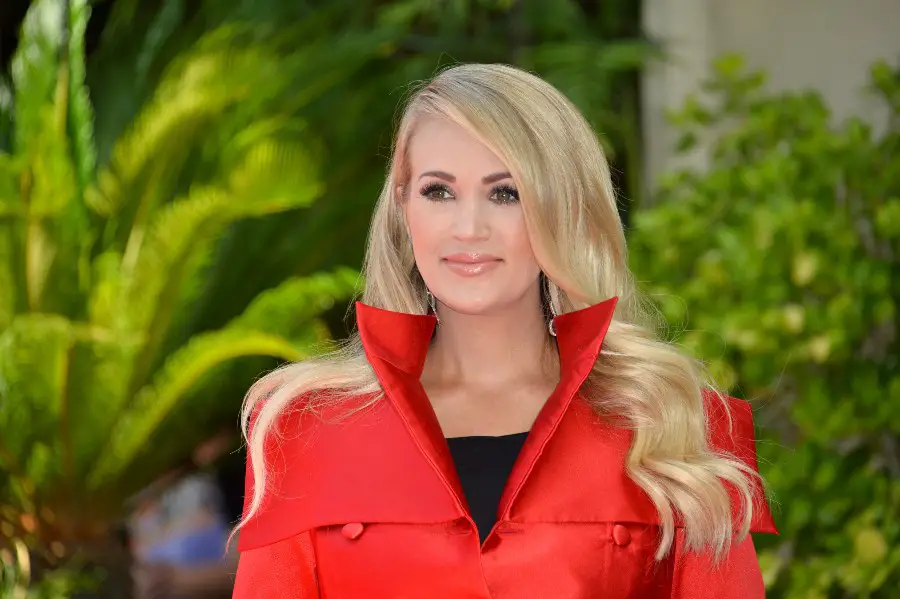 Carrie Underwood has released another song from her upcoming My Savior album, this time "Great Is Thy Faithfulness," a duet with gospel singer CeCe Winans. The song is one of 13 songs on her upcoming new record, and follows the release of "Softly and Tenderly,"
Underwood chose "Great Is They Faithfulness," along with all of the other songs on My Savior, based on songs she grew up singing as a child, and still loved today. The Oklahoma native decided to release My Savior, while working on her Christmas My Gift album, in light of the struggles so many people have faced in the last year.
"Last year was a tough year for everybody, and I think just wanting to be positive in this world and sing these songs that bring me so much joy, hopefully, others can be like that as well and these songs can bring others joy," Underwood told People.. "That goes back with everything that I do … I just want to do positive things."
Underwood chose to release "Softly and Tenderly" as a way to honor an earlier performance she did of the song, one that was full of sorrow.
"I sang 'Softly and Tenderly' for the CMAs a few years back, a very somber moment, an in memoriam moment during the show," Underwood explained in a video she shared on social media. "I felt like at the time, that song just brought a lot of healing into the room. I wanted to include it on this project, just to kind of have it in a more done way, so we decided to include it on this. Hopefully it will continue to bring some healing to people who need it."
#SoftlyAndTenderly #BehindTheSong #MySavior ✨🙏 pic.twitter.com/Oc5ofJZEXH

— Carrie Underwood (@carrieunderwood) February 23, 2021
My Savior will be Underwood's eighth studio album, but is the record she has wanted to make since the beginning of her career.
"This is an album I have always wanted to record," Underwood previously said of the project. "When I set out to choose these songs, I wanted to include the beautiful, familiar hymns I grew up singing in church. There are several songs I have performed in the past, like 'Softly And Tenderly,' 'How Great Thou Art' and 'Amazing Grace' that mean so much to me and I knew immediately we needed to record for the album.
"This music shaped who I am as a person and is the foundation of my career as a recording artist," she continued. "I feel so blessed to get to share these songs with generations of people who love them as I do, as well as others who might be experiencing them for the first time."
Underwood previously joined Winans on Winans' livestream, An Evening of Thanksgiving. My Savior will be released on March 26, and is currently available for pre-order on her website.