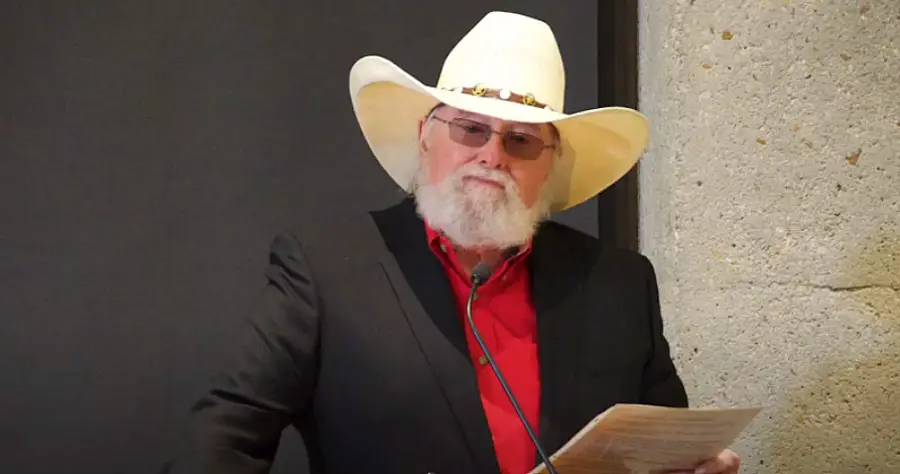 Charlie Daniels passed away in 2020, but his legacy continues, not only in music, but with his commitment to raising awareness for veteran causes, especially the unfortunate prevalence of veteran suicides. The Charlie Daniels Journey Home Project is partnering with the Shepherd's Men on Thursday, May 27, ahead of the Memorial Day weekend, as part of a multi-city event, where participants run, march and swim, all to bring awareness to veteran suicides.
During the Nashville stop, participants will strap on 83 pounds of weight, in honor of Daniels' 83 years of life.
"Veteran suicides were a critical concern to Charlie, and just a few weeks before he passed, we agreed that this issue should become a major priority within our overall mission,"  TCDJHP co-founder and Daniels' longtime manager David Corlew explains. "He believed so much in the Shepherd's Men's work, so this is an epic way of honoring Charlie and continuing his mission of saving lives."
"We run for our brothers and sisters who lost their lives, for our brothers and sisters who are still fighting long after leaving the battlefield and for our brothers and sisters who have not yet returned home," Travis Ellis, Shepherd's Men co-founder, adds. "We will not rest until the number of lives lost every day to suicide goes from 22 to zero. Our veterans deserve to live meaningful, gratifying lives with their families after their courageous service to our country."
Fortunately, Daniels' appreciation for the Shepherd's Men organization started years ago, when Daniels was still alive.
"Our alliance with the Shepherd's Center has spanned over eight years," Corlew says.  "The progress and success that this partnership has witnessed is impressive. These results continue to motivate us in the fight against the epidemic of suicides within our veterans community. Much has been accomplished but there is so much more left to do."
Corlew vows to continue the work Daniels began, assisting veterans in need, as well as their families.
"I'm doing what I think Charlie would expect of me," Corlew tells Everything Nash. "Obviously I'll always miss him. He's been such a big part of my life. I spent my entire adult life — I spent more time with him and anybody else in a lifetime. So I miss him every day. There's always something that reminds me one way or the other of our friendship and relationship. I'm going to keep moving forward, keep doing what he would expect of me. Do the work."
The 15-mile ruck march will begin at 9:00 AM at Daniels' grave in Mt. Juliet, Tennessee, and will end at Castle Heights Military Academy in Lebanon, TN. Daniels' wife, Hazel Daniels, will be in attendance at the gravesite. A public reception, featuring a live performance by country star Darryl Worley will immediately follow, at approx. 2:00 PM), located at Sammy B's Restaurant, inside the Castle Heights Military Academy. The reception is free to the public.
For more information on The Charlie Daniels Journey Home Project, visit their website.