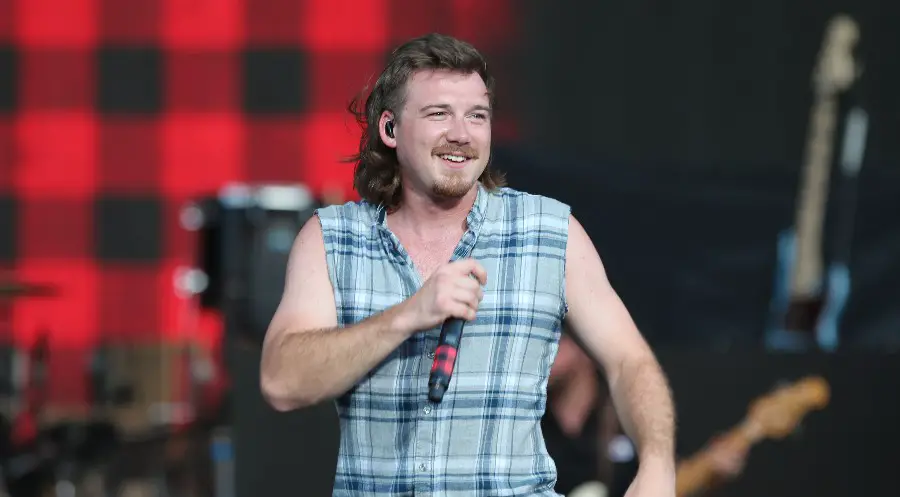 Morgan Wallen just debuted a pensive new song, "Thought You Should Know," on social media. The acoustic performance was posted on May 22, just a few days after his surprise appearance at Kid Rock's downtown bar, and one day before he snagged three Billboard Music Awards, even though he was not invited to the ceremony.
"Thought You Should Know" is written as a letter to his mother, and appears to be at least somewhat autobiographical. Singing lines like, "Hey I know you've been worrying about me / You've been losing sleep since '93 / I thought you should know that all those prayers you thought you wasted on me / Must have finally found their way on through … Can you believe I'm on the radio / Just thought you should know," the song could be an early hint of more music coming from the singer.
Wallen disappeared from the spotlight after a video surfaced earlier this year of him uttering a racial slur. After apologizing for his actions, Wallen went quiet for two months, before reemerging to offer an update on his life.
"First of all, I want to say thank you to everyone who supported me during this time," Wallen began. "I have felt a lot of love lately from many individuals I have met and from so many people I haven't gotten to know yet. I know my corner hasn't been the most popular one to stand in recently, but many of you did anyway."
Wallen went on to elaborate on the challenges he faced in 2020, along with everyone else, along with the overwhelming success of his recent Dangerous: The Double Album.
"I moved to Nashville at 22," Wallen reflected. "I never really gave myself a chance to survey the man I became during that time. I can already see a big difference between 22-year-old me and 27-year-old me. I hope there's a big difference between the 27-year-old me now, and the 32-year-old me one day. I will always strive to be better. Not only has this time revealed to me the ways in which I want to improve but it's also reminded me that I am still very proud of who I am and the man I am becoming."
Wallen was suspended from his recording contract with Big Loud Records, although he now appears on the record label's website again. He was removed from consideration for the 2021 ACM Awards, and will only be eligible for CMA Awards this year that are collaborative, such as Single of the Year, but not for solo categories, such as Male Vocalist of the Year. Wallen was also removed from streaming platforms such as iHeartRadio and Spotify.
But not everyone was quick to throw stones at Wallen. Artists like Jimmie Allen, Jason Aldean and Eric Church spoke out in defense of Wallen as a person, although not necessarily his actions.
"That was a heart-breaking thing, but Morgan — I know Morgan knows — that was unacceptable, and that he messed up," Church told Variety. "He's working on himself. And I'm glad he's doing that. Morgan is a good kid, a good artist, and in my opinion, could help lead this conversation if he does the right things. And I believe he will. He can help here. He could bring about real progress and change."