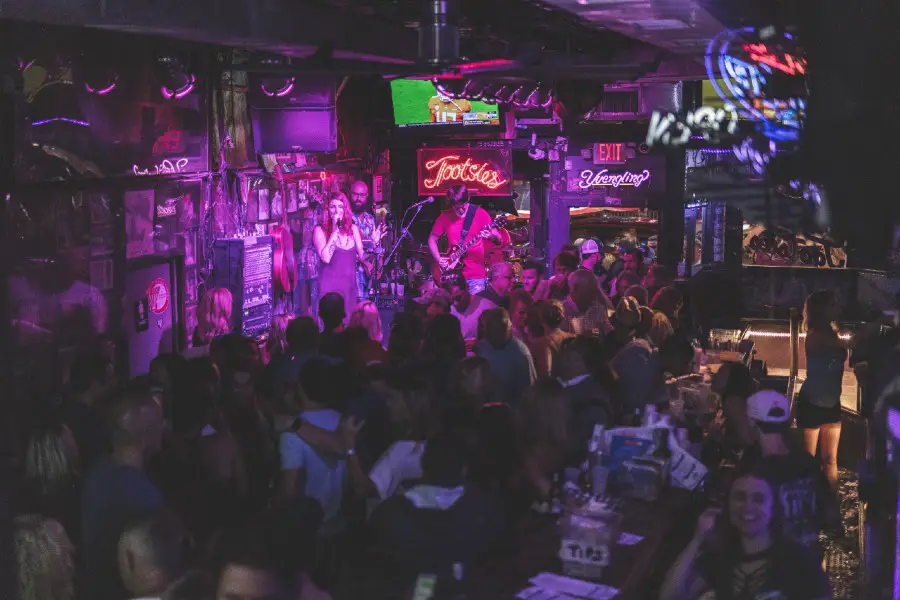 Tootsie's Orchid Lounge is celebrating its birthday in style. The historic downtown venue will celebrate its 60th birthday on October 5 with its annual Birthday Bash, enlisting a slew of artists for the free event, including Chase Rice, Jon Pardi, Montgomery Gentry, Mitch Rossell, Randy Houser, Jelly Roll and more.
"Tootsie's Birthday Bash has become one of the most highly-anticipated annual events on lower Broadway. Each year it gets bigger and better," Tootsie's owner Steve Smith says (via Fox 17). "Many artists started at Tootsie's, and having them come back year after year is a great honor to the legacy and memory of Tootsie Bess! Everyone should come out and experience that magic on our birthday!"
The annual event has previously had several big stars appear over the years, including Dierks Bentley, Jake Owen, Travis Tritt, and others.
Tootsie's is known as one of the best — and most legendary — places to live music in Nashville. The venue's earliest guests included artists like Willie Nelson, Patsy Cline, Waylon Jennings and more.
"If you missed a friend backstage [at the Opry], you knew where to go look for them," the late Little Jimmy Dickens once told The Boot. "Because they would be in Tootsie's visiting with one another, trading songs around or having a beer and visiting with one another, and I think that's one of the greatest things that ever happened to country music, because these songwriters all got together and wrote these beautiful songs that we hear today."
Broadway will close between 4th and 5th Avenue from 5:00 AM October 5 until 5:00 AM October 6. Live music will begin around noon, with the announced lineup kicking off around 5:00 PM. A few surprise guests are also expected to appear.