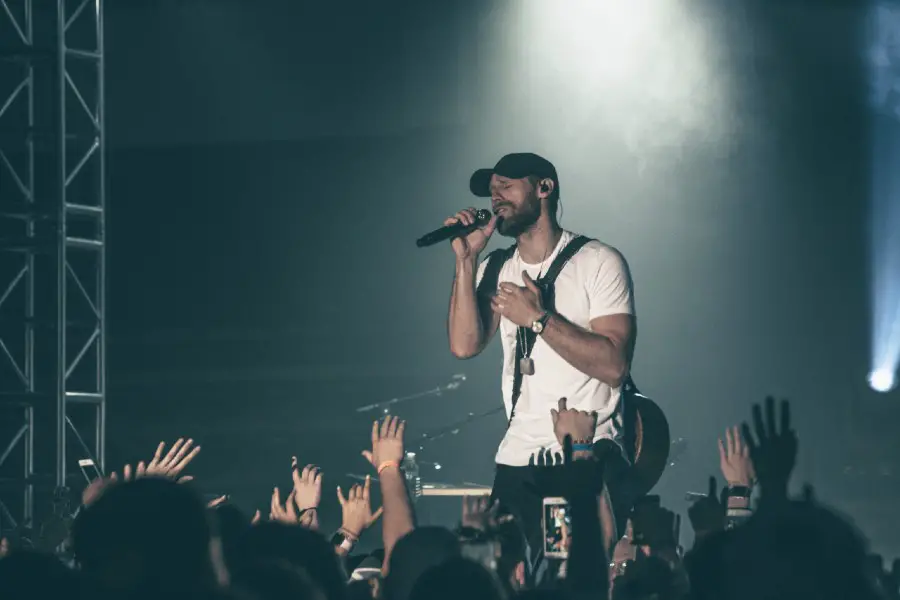 Chase Rice's motto has always been, "Go big or go home," in music and in life, a mantra that has never been more evident than in his upcoming The Album project, set to be released on Friday, May 28. The ambitious collection of songs began as The Album Part I in early 2020, followed by The Album Part II later that year, and will continue this week with the entire collection of songs, 15 in all, including his current single, the Florida Georgia Line collaboration, "Drinkin' Beer. Talkin' God. Amen."
"I just wanted each song to have its have its moment," Rice tells Everything Nash. "People don't listen to albums the same as they used to anymore. It's not like a CD anymore, or a record, where you just put it on and play. It's play-listing, it's streaming, it's shuffling, not in order of how the album was meant to be heard. So I wanted each part to have it's time to shine. The first seven songs were part one, part two had four songs, part three has four songs. So this will be four new ones, or three new ones with 'Drinkin' Beer. Talkin' God. Amen.'"
The one thing that unifies all 15 songs is Rice, who isn't afraid to combine sounds, influences and styles on one record.
"It's all over the map, like most of my stuff usually is, from 'Drinkin' Beer. Talkin' God. Amen,' to 'The NIghts' to 'If I Didn't Have You.' They're all different vibes, different sounds," Rice reflects. "But at the end of the day, it's all me. It's just got so much on it. I mean all the way from 'Forever to Go' to 'Messy' to 'The Nights.' It's got a lot of real stuff that I've lived. And it's just the tip of the iceberg, because this album is going to segue perfectly into my next full album. I'm going to drop a full album hopefully later this year too. It's been a long ride through COVID, but it's finally done. We finally put it all into one project, and it's called The Album."
Rice knows the idea for The Album might be unconventional, which is exactly how he would describe most of his career.
"That's been a headache sometimes, but at the end of the day, I didn't have the best taste in my mouth when I moved to Nashville," Rice admits. "I was like, 'Man, this is how people are?' It's almost like in Nashville — the most success I've seen with people in Nashville, are the people who were told no. And I don't know what that says about Nashville. I don't know why that is, but when I'm told no, it pisses me off.
"And now I have a puppy, so I'm going to have to learn a whole 'nother level of being patient," he adds with a laugh. "But I'm not patient. I don't like being told no. And so when that happened, it was like, 'All right, cool. I'm just going to go. I'm going to go on the road.' It was the hard way. We've, we've taken the harder road."
Rice might have taken the harder road, but he has no regrets about how his life and career have turned out.
"iI's all leading to this moment we're having right now with The Album coming out and 'Drinkin' Beer. Talkin' God. Amen' flying up the charts. And this is our third hit in a row now, or gonna be, if it becomes that, which I believe it will. It's finally all led to this moment, which is the perfect moment because now I know who I am. Now I know who I am as an artist, the songs of the person I am, and I didn't know that in the beginning. So I had to take the long way to realize this is my moment. Now let's go."
Find all of Rice's music here.