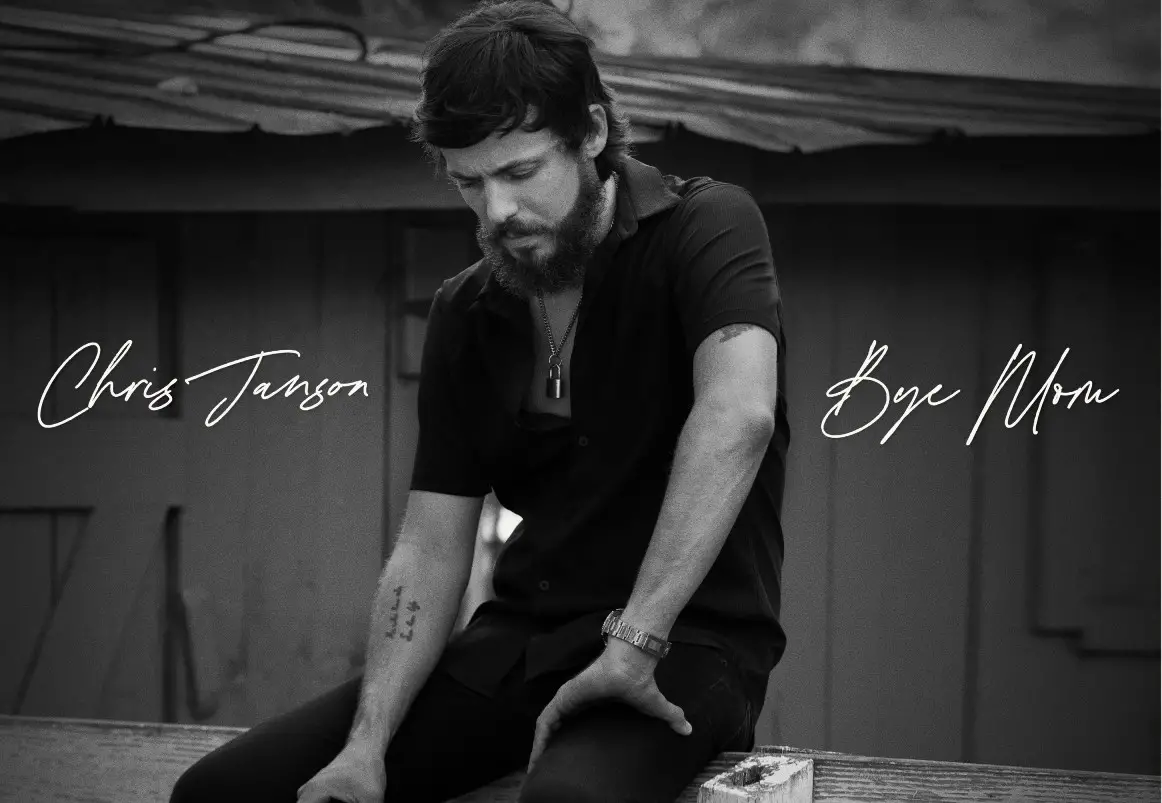 Chris Janson just released the touching video for his latest single, "Bye Mom." Written by Janson and Brandon Kinney, the song was inspired by the loss of Kinney's own mother.
"When you're crying more than you're writing in a co-write, you know you've got something," Janson tells People of penning the song. "The loss of Brandon's mother is what sparked it and created the moment. And as unfortunate as that is, it's also an incredibly humbling privilege to be able to take her legacy, let it live on, and honestly make it not even about her or us, but make it about everybody."
Janson woke up with the idea for the song in the middle of the night, only a few days after Kinney's mother passed away.
"I sat up in the middle of the night and texted Brandon," Janson recalls. "I said, 'Dude, you got to call me as soon as you get up.' So, around the eight o'clock hour, he buzzed me, and I told him about the song. And that day, we got on Zoom and we wrote the song. It was the most powerful co-write I've ever been a part of."
The video of the song is even more poignant, since Kinney himself stars in the video, along with his wife and kids.
"That's his childhood truck and his BMX bike in the video," Janson says of the video, which was directed by Spidey Smith. "And Brandon's kids all play the roles of Brandon throughout his life. It's the most amazing thing. Honestly, it's the best video I've ever been a part of."
Now that the "Bye Mom" video is out for the world to hear, the Grand Ole Opry member says he has never been part of a song that he feels is as powerful as this one.
"This song was a gift," Janson maintains. "Brandon and I have never had a song that felt like a true gift to us. Not to sound preachy, but we both truly believe God put this song on our hearts and put it on our minds and put it in our hands and allowed us to be the vessels for this song and Brandon's mom's story."
"Bye Mom" is from Janson's upcoming fourth studio album. Download the song here.