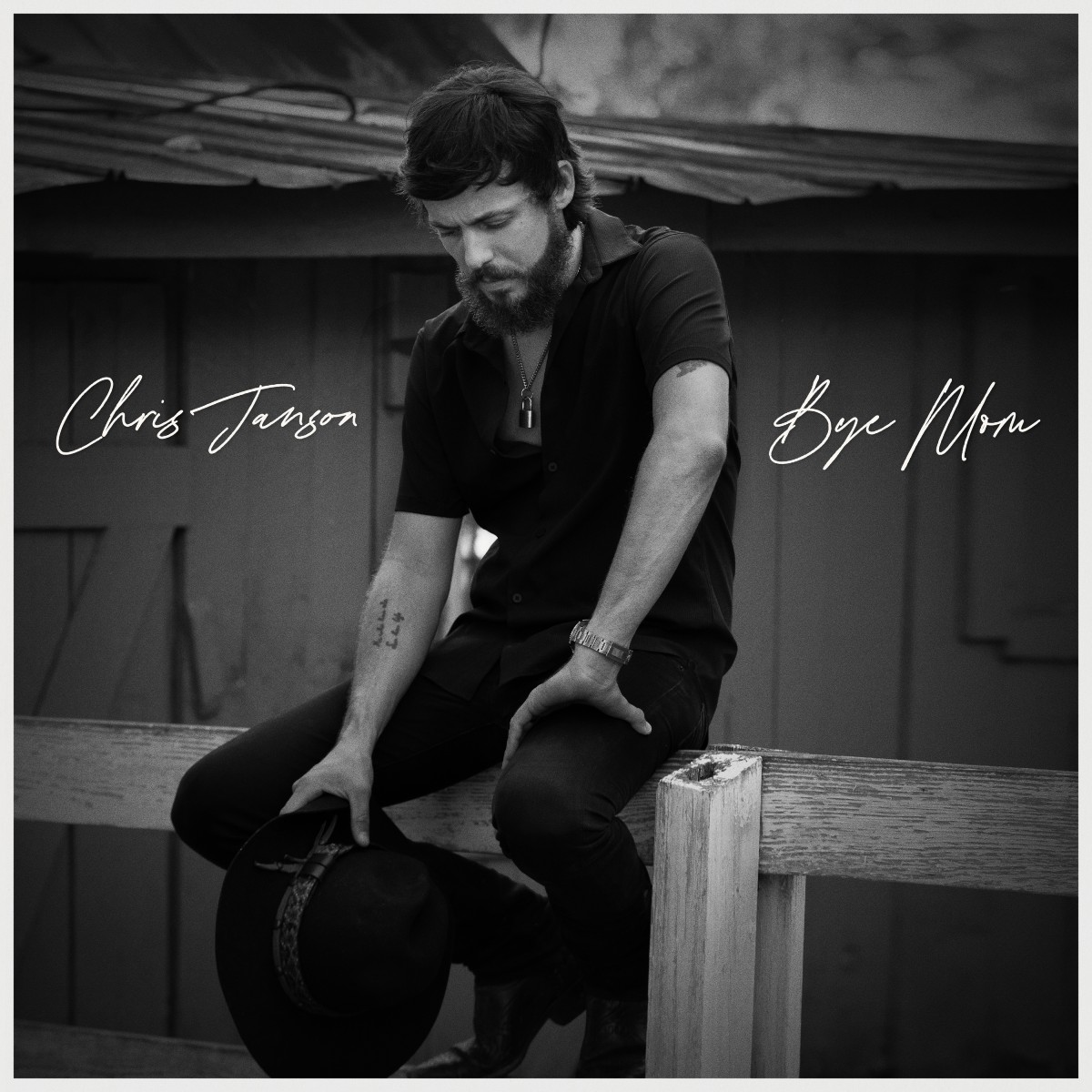 Grab an entire box of tissues before listening to Chris Janson's new single, "Bye Mom." The song was written with Janson's good friend, Brandon Kinney, after Kinney lost his own mom.
"Bye Mom" says in part, "That's just the way it is, When you think you're grown but you're still a kid / And you don't know you're somebody / That somebody loves more than themselves / And there's a beauty in the innocence, of not knowing that the time they spent / Is more than one could ask for, and that's a special kind of love / And it's only there for a lifetime then it's gone / And it's Bye Mom." The song, which Janson previously said he has been waiting for a while to release, is the first single from an upcoming new album.
Janson, who released Real Friends in 2019, said last year that he was working on a new album while off the road because of the pandemic. It's unclear if "Bye Mom" will be on the record he started working on while off the road, since the Missouri native said he planned on writing that entire record by himself.
"t's gonna be one hundred percenters, meaning I write all of the songs — just me," Janson previously revealed (via iHeartCountry). "It's gonna be like a traditional country album which is kinda cool. And I will write, produce, sing, of course, do all of it, but 100 percenters. It's a concept I've been thinking about for awhile, but this is the perfect time while I've got a bunch of downtime to work on it. So, I've been compiling these songs and working on it."
Janson also has a new sense of gratitude this year, after almost losing his home to house fire in the spring.
"I'm just grateful to be alive," Janson told People. "I'm grateful that the house didn't burn down … Thank God, God woke up my wife Kelly. If it weren't for her hearing that faint 'beep, beep' of the fire detector, it could have been very bad."
"This was not a little fire," he added. "This was a legit, '7-foot flame, taller than me' fire. It was a 'melting my ceiling fan onto my ottoman' fire."
Janson is back on the road for much of 2021. Find tour dates, as well as his music, by visiting his website.