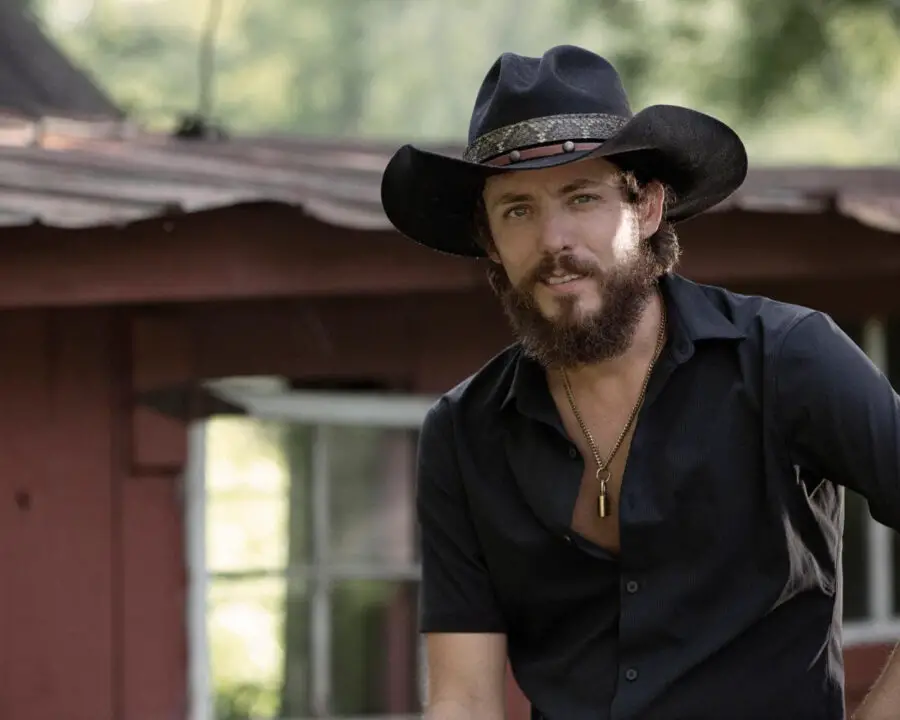 Chris Janson is going all in on his next album. The Grand Ole Opry member announces he will release his fourth studio album, All In, this spring. The title track is available now.
"The title All In epitomizes this album," Janson says. "There are all kinds of songs on this project, but they all flow together because they are genuine to me. I went all in on every part of the process, from writing to singing to playing to producing. I feel like it's my best, most true-to-myself album to date."
The title track of All In is a personal look at Janson's relationship with his wife, Kelly, who has been the muse for much of his music over the years.
"Fittingly, the title track is an inside look at the history of my relationship with Kelly," Janson says. I was 'All In' from the moment I met her. Every piece of this song is a snapshot of our real life."
Janson's last album, Real Friends, was released in 2019. The record included two No. 1 singles, with "Good Vibes" and "Done." He recently dropped an emotional new song, "Bye Mom," written by Janson and Brandon Kinney, and inspired by the loss of Kinney's own mother.
"When you're crying more than you're writing in a co-write, you know you've got something," Janson told People, speaking of the emotional song. "The loss of Brandon's mother is what sparked it and created the moment. And as unfortunate as that is, it's also an incredibly humbling privilege to be able to take her legacy, let it live on, and honestly make it not even about her or us, but make it about everybody."
Janson has overcome plenty in recent years. In addition to being forced off of the road because of the pandemic, he also experienced a house fire last spring. Although devastating, the 35-year-old admits it could have been much, much worse.
"Thank God, God woke up my wife Kelly," Janson told People. "If it weren't for her hearing that faint 'beep, beep' of the fire detector, it could have been very bad … This was not a little fire. This was a legit, 'seven-foot flame, taller than me' fire. It was a 'melting my ceiling fan onto my ottoman' fire."
Janson will kick off his Halfway to Crazy Tour on February 10 in Dubuque, Iowa. Find music and tour dates at ChrisJanson.com.
Photo Credit: Courtesy of Warner Music Nashville / Spidey Smith