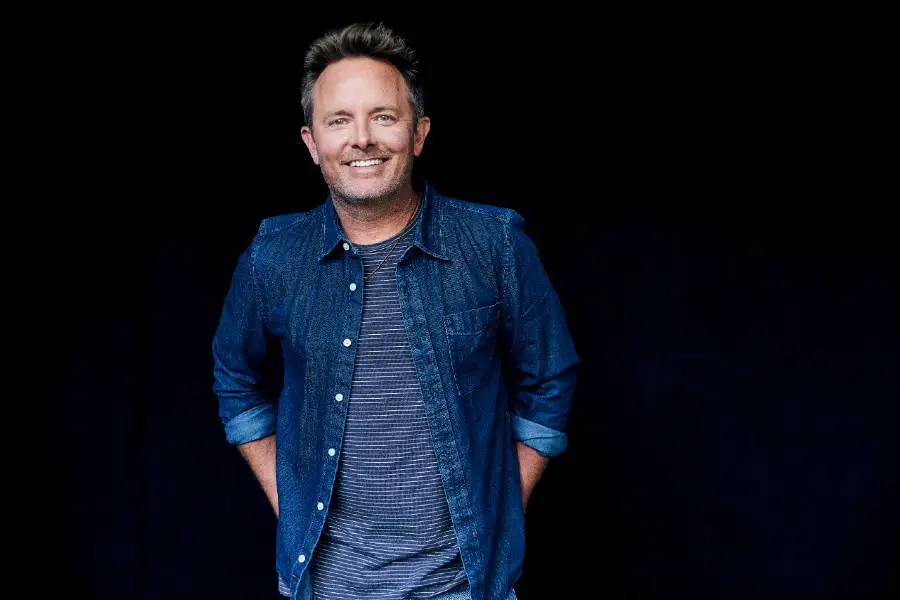 Chris Tomlin released his star-studded Chris Tomlin & Friends album last year, featuring artists like Lady A, Florida Georgia Line, Brett Young and more. Now, the gospel singer announces the release of a continuation of that project, with Chris Tomlin & Friends: Summer EP, featuring Tyler Hubbard, Russell Dickerson, Jimmie Allen and others, for a fun, genre-bending new project.
"This is not about country and Christian or pop or R&B," Tomlin tells The Tennessean. "This is just about some friends (and) artists … getting together and sharing songs of faith."
Tomlin intentionally reached out to artists of other genres, both to create innovative music, as well as form new connections.
"This faith that we have, this God that we worship and serve, is so much bigger than we ever imagine — and is doing so much in so many peoples' lives," Tomlin shares. "I think that's what the connection has been. And hopefully the songs are good, too."
"The heart of [Friends] has been — more than anything — a bridge-builder," he adds. "There are people of faith, people who really have a strong faith in God and are living that out in a really great way, in all genres."
Tomlin's original project began after a chance encounter with Hubbard while both men were at the beach in Florida. Not only did they form a fast friendship, but they quickly realized they had a musical connection as well.
"It's bold and courageous and really cool," Hubbard says of Tomlin's vision. "I remember our first time hanging out, him talking about really wanting to expand his message of hope and love and Christ. … [Friends] opened a lot of doors for Chris and basically, in a really cool way, brought two worlds together even more."
See a track list for Chris Tomlin & Friends: Summer EP below. The record will be released on July 2.
Chris Tomlin & Friends: Summer EP Track List:
1. "Good To Be Loved" feat. Tyler Hubbard (Chris Tomlin, Tyler Hubbard, Corey Crowder, Blessing Offor)
2. "Talk To Him" feat. Russell Dickerson (Chris Tomlin, Russell Dickerson, Tyler Hubbard, Corey Crowder, Ashley Gorley)
3. "Love People" feat. Jimmie Allen (Chris Tomlin, Tyler Hubbard, Corey Crowder, Dave Barnes)
4. "Thank You Lord" feat. Florida Georgia Line & Thomas Rhett (Chris Tomlin, Thomas Rhett, Tyler Hubbard, Corey Crowder, David Garcia)
5. "Sing" feat. Russell Dickerson & Florida Georgia Line (Chris Tomlin, Corey Crowder, Brian Kelley, Tyler Hubbard, Cary Barlowe)