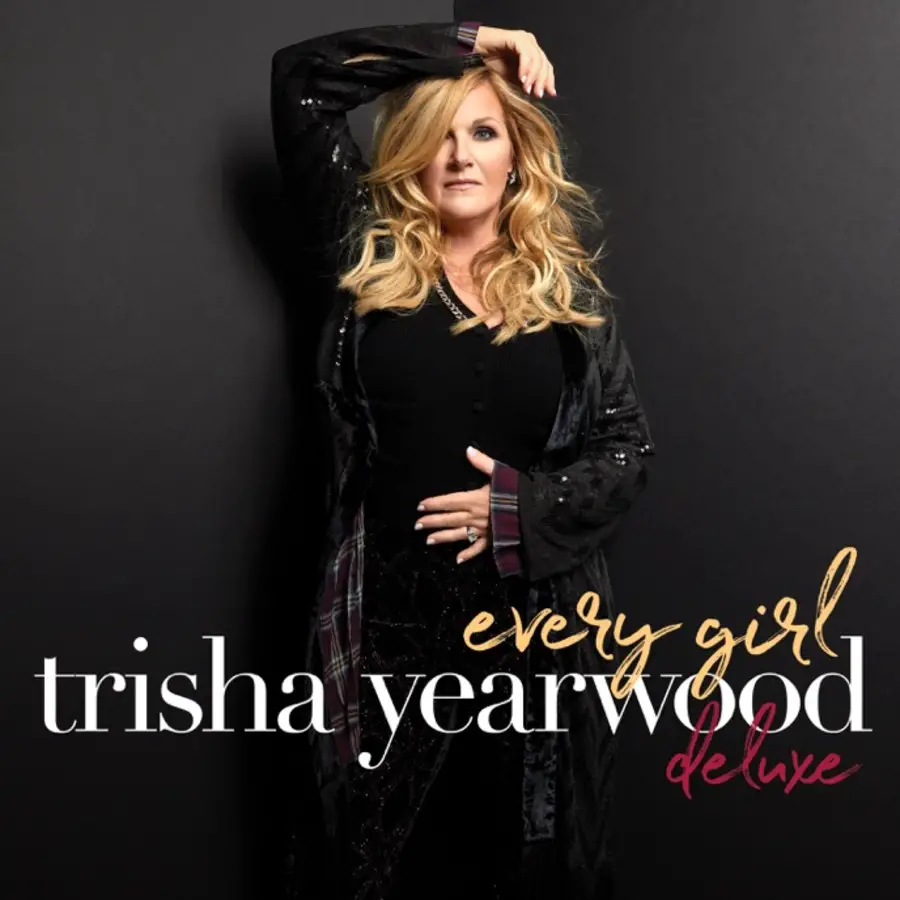 New music is on the way from Trisha Yearwood! The Grand Ole Opry member just announced the release of a deluxe version of her 2019 Every Girl album, which will feature three unreleased tracks, including an acoustic version of her debut hit, "She's In Love With the Boy," and her "Shallow" cover with her husband, Garth Brooks.
"I've been lucky in my career to have a few songs like that," Yearwood tells people of her debut hit, "She's In Love With the Boy," which also became her first No. 1 hit. "I would include 'How Do I Live' and 'Walkaway Joe' in that category, but 'She's in Love with the Boy' will always be, as my pal Porter Wagoner used to say, 'the one that brung me!'"
Yearwood knew as soon as she heard "She's in Love With the Boy" that she wanted to include it on her eponymous freshman album.
"We recorded it 100 percent because we liked the song," Yearwood says of the song, which her producer, Garth Fundis, played for her. "I loved the story about nobody being good enough for Daddy's little girl."
"She's in Love With the Boy" marked the first time a debut single by a female country artist made it to the top of the charts.
"We had no idea it would make history," Yearwood reflects. "It had apparently been around for a few years and had never found the right home. Lucky me!"
The 56-year-old still vividly recalls the first time she heard herself singing on the radio.
"I was driving in Nashville in my used burgundy Honda, and when I heard my voice … I rolled down all the windows and cranked it.," Yearwood recounts. "I guess I wanted anyone passing by to hear it, too!"
It's been 30 years since "She's in Love With the Boy" was released, and only now can Yearwood fully appreciate the song's impact had.
"I don't think it was until years later that I realized how lucky I had been to have a song like 'She's in Love with the Boy' in my career," she says. "It's precious to me now because it represents the beginning, and it represents the longevity of a good song and the loyalty of a fan base."
The deluxe version of Every Girl will also include a ballad, "I Dare You to Love." See a complete track list below. The record will be released on August 13.
Every Girl Deluxe Track List:
Every Girl In This Town
I Dare You To Love*
Workin On Whiskey
Find A Way
Home
Shallow (the duet with Garth Brooks)*
The Matador
Can't Take Back Goodbye
Tell Me Something I Don't Know
What Gave Me Away
Something Kinda Like It
When Lonely Calls
She's In Love With The Boy (Acoustic) [30th Anniversary]*
Bible And A .44
I'll Carry You Home
Drink Up
Love You Anyway
*marks new additions
Read 5 Of Our Favorite Garth Brooks and Trisha Yearwood Duets.