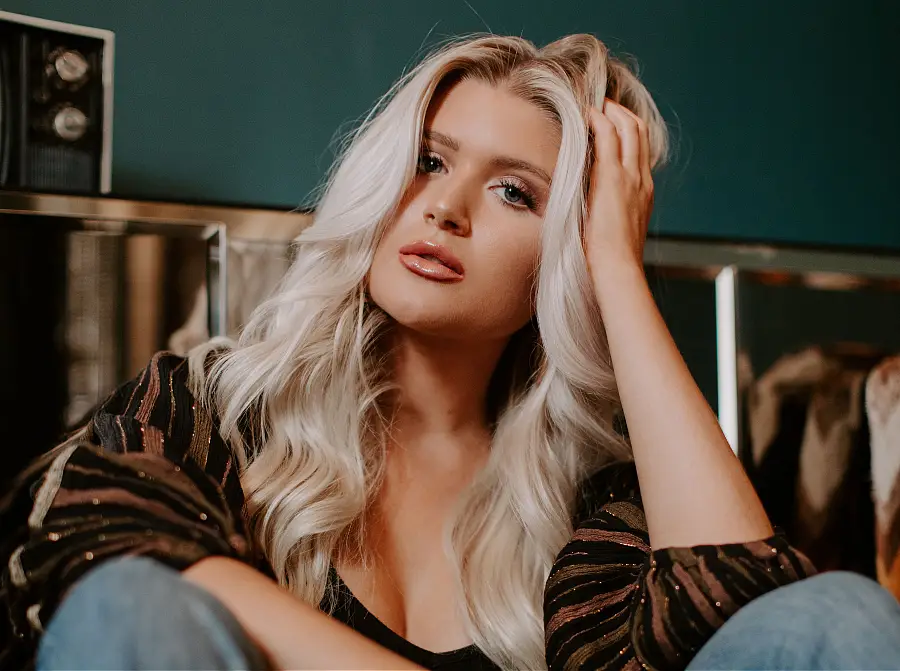 Rising star Tyra Madison is premiering her latest song, "Rollin' Down Rodeo," exclusively with Everything Nash. The song was co-written by Madison, and inspired by a juxtaposition in her own life.
"My co-writers Steve Fee, Jesse Reeves and myself knew we wanted to write a song that describes who I am," Madison tells Everything Nash. "Jesse threw out the line 'ain't talking about the rodeo, I'm talking about Rodeo.' And right there we found our hook and the song just fell into place contrasting from country life to city life."
"Rollin' Down Rodeo" isn't Madison's first track she released. The Kentucky native has also released several other songs, including "Weekend," "Hostage," "Ain't That Lonely Tonight" and "Right Girl Wrong Time," which became an unexpected Top 5 hit, after a video clip went viral on TikTok.
"It was surreal," Madison says of the song's success. "I really didn't expect it. I knew because of TikTok, 'Right Girl Wrong Time' blew up, but never did it cross my mind landing on the Country iTunes chart at No. 4. Now I'm motivated to get a No. 1 in the future, fingers crossed."
Madison has been inspired by artists like Carrie Underwood and Maren Morris, among others, who bravely forged their own paths in a male-dominated genre.
"My take on female country music is that there are so many talented girl artists who aren't getting equal radio play," Madison reflects. "I think that because of this girls have to work harder to get the recognition they deserve."
Not that Madison is afraid of hard work. The singer-songwriter is already working on new music, which she is eager to share with her fans.
"After 'Rollin' Down Rodeo' comes out, I'll be in the studio again recording new original music that I've written this past year," Madison hints. "I can't wait."
Find all of Madison's music by visiting her website.