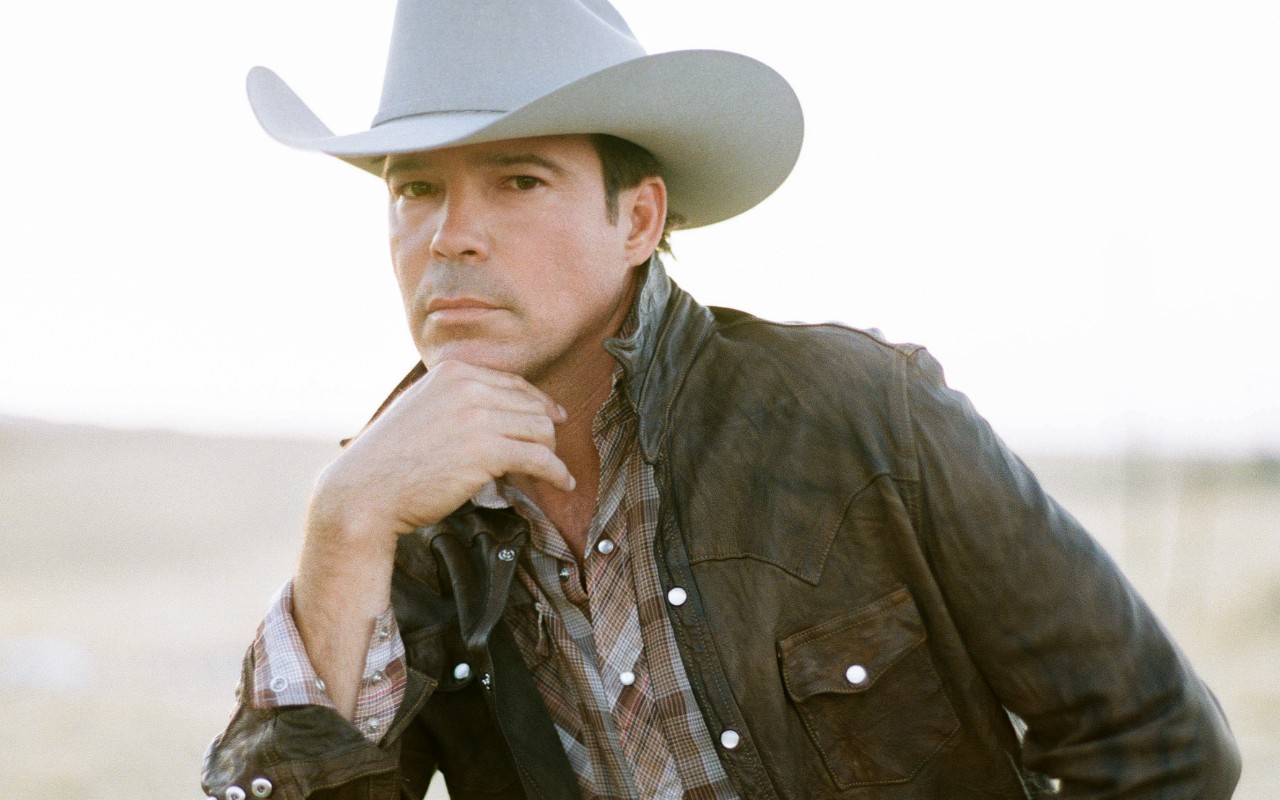 Clay Walker is a dad — again! The singer welcomed his seventh child, Christiaan Michael, on January 5, although he waited until the weekend to share the good news, along with a photo of his adorable new son.
"We welcomed our new son into the world on Tuesday morning. Meet Christiaan Michael Walker!" Walker posted.
We welcomed our new son into the world on Tuesday morning. Meet Christiaan Michael Walker! @people https://t.co/IzKxD5TbaZ

— Clay Walker (@ClayWalker) January 10, 2021
Christiaan Michael is Walker's fifth child with his wife, Jessica. He also has two adult children from a previous marriage.
"Baby Christiaan (Germanic spelling) Michael Walker and Mama are doing great!" Walker told People. "Our whole family has been anxiously awaiting his arrival! He's perfect in every way,"
"He is surrounded by siblings who are constantly doting on him," the 51-year-old continued. "I could not be more proud of Jessica and her devotion to motherhood and me. All of our children are blessed to call her mother. He will grow up a tough little cowboy Texan."
Their new son is named after Walker's great-great-grandfather, Christian, who immigrated to the United States from Denmark in 1808, ultimately settling in Texas, where Walker currently resides.
"Everyone called him 'The Dane,' and Jess and I are really excited to be able to name [our son] after that man," Walker previously revealed. "I always heard the stories about what a great cow man he was, and so as I was growing up, my dad was a cow man and passed that down to me and here I am passing it down to my three sons — soon to be four sons, named after the guy that started it all. So it's a pretty nice circle of life."
Although their family is large, the new addition was not unexpected.
"Our kids all have a really good foundation and because our family is rock solid, welcoming another child into our home and into our lives is a blessing," he said, adding that his wife is "very in tune with her body and knows what's going on."
Of the five children Walker and Jessica share, only one is a girl, 11-year-old daughter Mary-Elizabeth, so having another son was a bit of a surprise, at least at first.
"The shock of it being another boy, for Mary, it lasted a couple of hours. There were some tears shed, I won't lie," Walker admitted. "It was because of expectation, but that was overcome with the thought that we're not in control of that. We don't decide if it's a boy or girl, and she was able to understand that after a while."
Walker's wife might have been surprised by the gender, but he couldn't be more proud of Jessica, whom he wed in 2007.
"I can honestly say that she's a saint, and everyone around her knows it too," Walker boasted of his wife. "She absolutely loves being a mom. It's the toughest job on Earth, and I wish there was more adoration and homage paid to mothers because there's not a more unselfish way of life than being a mom. It's tough. And it's worth it."
Walker's new son is a silver lining in what has been a challenging several months for the singer, who battles multiple sclerosis, making him even more aware of the potential impact of COVID-19.
"I decided to call my multiple sclerosis doctor a few weeks back when this coronavirus thing really got going," Clay told People last year. "He basically told me that having MS means that my mortality rate, if I did in fact contract COVID-19, would be twice that of a normal person. I didn't know that, but I do now."