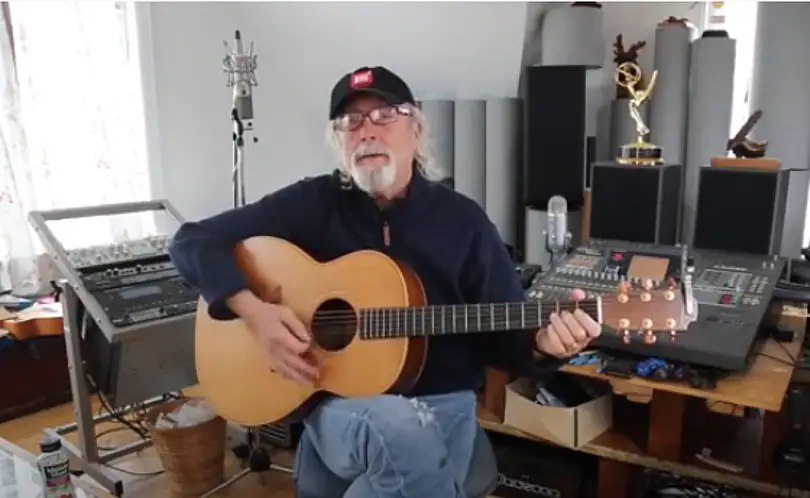 Hugh Prestwood has written hits for dozens of artists, but that didn't keep him from running into severe financial hardship. The 79-year-old has penned some of country music's biggest hits, including Randy Travis' "Hard Rock Bottom Of Your Heart," Trisha Yearwood's "The Song Remembers When," Shenandoah's "Ghost in This House" and more.
Still, as royalties stopped coming, which Prestwood says is in large part due to the prevalence of digital music instead of CD sales, he and his wife, Judy, found themselves forced from the Long Island home they shared, with very little money to help them relocate to Texas.
In desperation, Prestwood launched a GoFundMe campaign, hoping to raise $25,000 so he and his wife could move.
"We are being forced to vacate the Long Island home we have rented for ten years, and move – likely to much more affordable Texas (where we have family)," Prestwood writes on his GoFundMe page. "Unfortunately, for several years we've been struggling financially, and one of the worst elements of barely making ends meet is that we have no cash reserve for emergencies — and we are in one now. Simply put, unless we get some help, we are three months away from having no place to live, i.e. becoming homeless."
Once word got out, as the music community in Nashville and Muscle Shoals heard about Prestwood's predicament, songwriters, artists, friends and fans and more, rallied to raise more than $100,000 for the songwriter.
Songwriter Dallas Davidson donated a stunning $10,000, while Craig Wiseman gave $3500, and Randy Travis and Luke Laird donated $2000. Other generous donors included Buddy Cannon, John Conlee, Scott Borchetta, Radney Foster, Garth Fundis, Gary Burr and more. The generosity has taken a huge weight off of Prestwood.
"I'm astounded at the response. It's really been amazing," Prestwood says (via CMT), adding that he was worried that asking for help would make him "look like a bum and that no one would contribute."
"It worked out great," he adds.
Prestwood and Judy will now soon move to Texas, where they can be closer to family.
"We're going to the Fort Worth area," the songwriter says. "This is a pretty huge thing to move, but this money we've gotten really makes it possible."
Prestwood was inducted into the Nashville Songwriters Hall of Fame in 2006. Donations to his GoFundMe campaign can be made here.