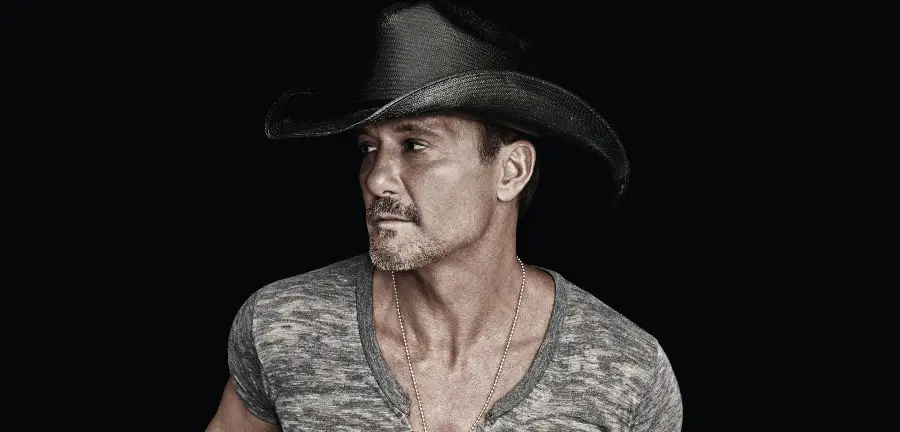 Tim McGraw has enjoyed more than 30 years in country music, using a formula that has proven effective time and time again. The 54-year-old is one of the few artists who has remained relevant throughout the various trends, becoming an ongoing success story that he credits as much to his personal convictions as his talent.
"I think for me, I'm certainly influenced by everything that I hear, always," McGraw tells BMLG. "I think that as an artist, you have to keep your heart and soul open as you move along for things to sort of hit you and sort of sink in or bounce off. I think I've been doing this for so long that I certainly know my road that I travel – the kind of music that I make, and what I'm comfortable with, and the kind of atmosphere I create with my music."
McGraw might be staying in his own lane, but the father of three doesn't allow himself to be restricted by what other people might expect of him or his music.
"I also like to hear stuff and sort of think, 'Well this is kind of cool. Let me do my version of some of these sounds that I hear on the radio now,'" McGraw explains. "Or, 'Let me do my version of some of these drum beats that I hear on the radio,' and still do what I like to do, and still do the kind of music and the sort of soulfulness and the groundedness and the earthiness, I guess is the best way to put it, that I like to put into music, and not go too far off the road one way or the other. Just sort of stay true to my core but sort of incorporate some stuff that I hear along the way."
The 1883 star isn't trying to do what everyone else in country music is doing, but that doesn't mean he isn't paying attention to them either, especially as it relates to him.
"I think competitiveness is in my blood," McGraw concedes. "There's always a hard streak of that in me. I think that's not gonna go away. But when I get to a point where I feel like that I'm not as excited about getting better at what I do, then that's probably gonna be the time that I probably should hang it up. But right now I feel like I've got more to learn than I have learned."
McGraw will embark on his McGraw Tour 2022 in April, with Russell Dickerson serving as his opening act, along with newcomers Alexandra Kay and Brandon Davis. See a list of all of his upcoming shows here.