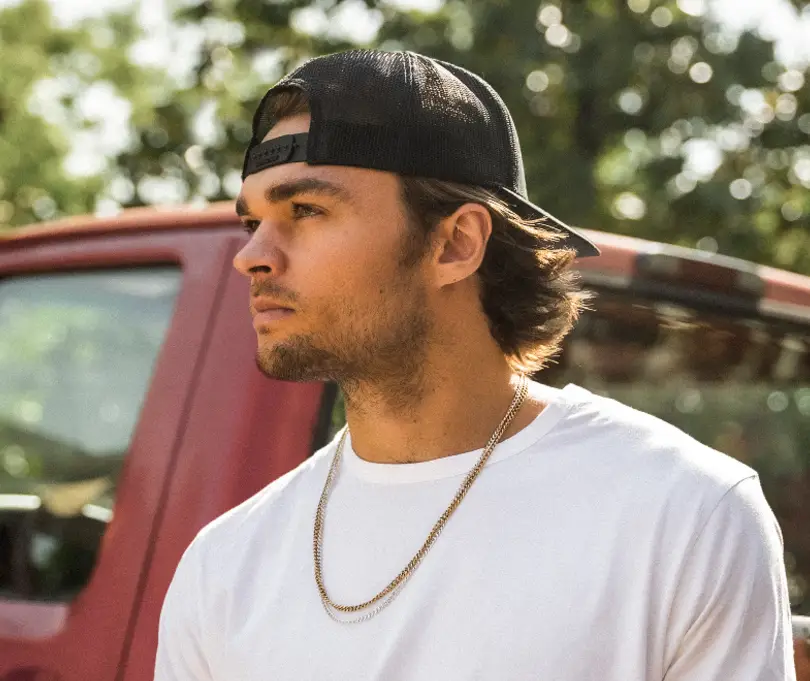 Conner Smith is spending the next few months on the road, serving as the opening act for Thomas Rhett, on Rhett's Bring The Bar To You Tour. The rising star still can't quite believe his good fortune, to be able to open for one of his own musical heroes for the massive tour.
"It was everything you wanted it to be," Smith shared with his record label, after finishing the tour's opening weekend. "It was special just to be around and see the way that they run everything. And his whole crew is so kind and so generous and so welcoming. So, we had the best time. My band and I – it's me and my four best friends – we all were just kind of looking at each other like, 'Man, how did we get here?' So, it's been cool to share those experiences with them as well."
Smith not only enjoys getting to learn from Rhett each night, but also the ability to eat the amazing food his tour boss provides night after night on the road.
"One thing about Thomas Rhett's tour is his catering is unbelievable," Smith boasts. "For one, it's like a non-stop, amazing pantry that you can just get what you want whenever. For me, I'm a big hot tea guy when I'm on the road. They had every tea imaginable. And then just the meals, I think they had some Dr. Pepper ribs one night that were phenomenal. It was just high-quality stuff."
Smith is having a big summer, at least so far The 21-year-old made his Grand Ole Opry debut, and just released "Summer On Your Lips," which he says is the perfect warm-weather anthem.
"'Summer On Your Lips' is a continuation of what I did on my first EP, but also a transition into this new music that I can't wait for people to hear," Smith says. "This song is made for the summer, and I'm excited to be able to add it to our set on the Bring The Bar To You Tour!"
All of Smith's music and tour dates are available at ConnerSmithMusic.com.
Photo Credit: Courtesy of The Valory Music Co.