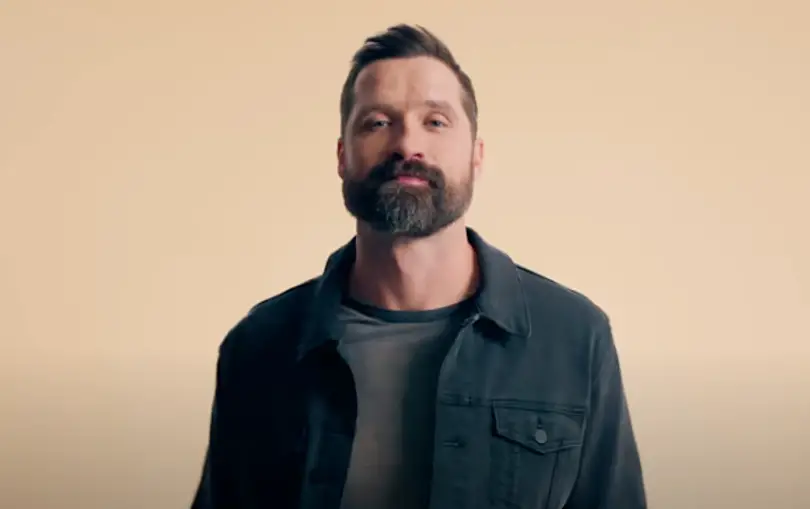 Walker Hayes had a big reality check after losing at this year's Grammy Awards. The father of six was nominated for Best Country Song, for "Fancy Like," with the trophy going to Chris Stapleton for "Cold" instead. Hayes admits that while it was an honor to be nominated, he desperately wanted to walk away with his first Grammy Award.
"I'm going to be honest: we were so jacked being nominated," Hayes admits to Lon Helton on Country Countdown USA. "It was so cool. But when Chris Stapleton beat us, I was so mad. How could he beat my song? Then I realized how selfish I was. But it reminded me that I'm beyond fortunate."
Ahead of the Grammy Awards ceremony, which took place in April, Hayes said he was having a hard time accepting that he was nominated for the industry accolade.
"We were just mind-blown," Hayes said on the red carpet before the ceremony began. "We really were. I just love my job, and so I don't do it and sit around and think, 'Hey, let's aim for an award.' So when you're blind-sided with this nomination, it was humbling, and it just made me think of my team, and all our lives, and how we all collided there to write this song. It will take me a minute to process, honestly."
The viral success of "Fancy Like" propelled Hayes quickly into superstar status. After years and years of trying to get his music heard, and failed record deals, the Alabama native concedes that having success is not the magic cure-all he once believed it to be.
"I mean honestly success is, it's not amazing," Hayes shares on the 4 Things with Amy Brown podcast (via After Midnite with Granger Smith). "I want all listeners to know that circumstances in my life … it's not meaningless. But I think the reason I'm succeeding, or God has shown favor on my career is just so I can share this story. The stadiums are awesome, but I look forward every night to singing 'Craig.'"
Hayes is playing fairs and festivals over the summer. He will embark on his headlining Glad You're Here Tour in September. Find music and tour dates at WalkerHayes.com.