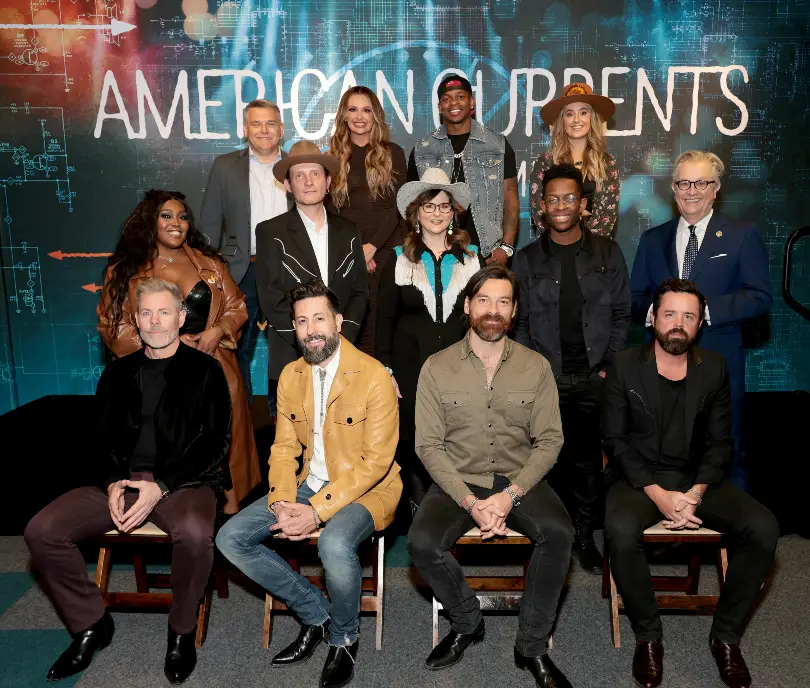 The American Currents exhibit at the Country Music Hall of Fame and Museum is now open! The exhibit features items from some of country music's most influential hitmakers, including Carly Pearce, Old Dominion, Jimmie Allen and more.
"I tried earlier to think about what things like this mean to me," Pearce, whose dress from her Grand Ole Opry induction is on display as well as a Barbie replica of her in the dress, says of the honor. "And for me, there are so many different facets of this career that are special, that I think when you're amongst people that are a part of country music history and the place that is so sacred to the history of country music is recognizing what you have done, that to me is hard to top. So I feel very honored, and very, very grateful for that."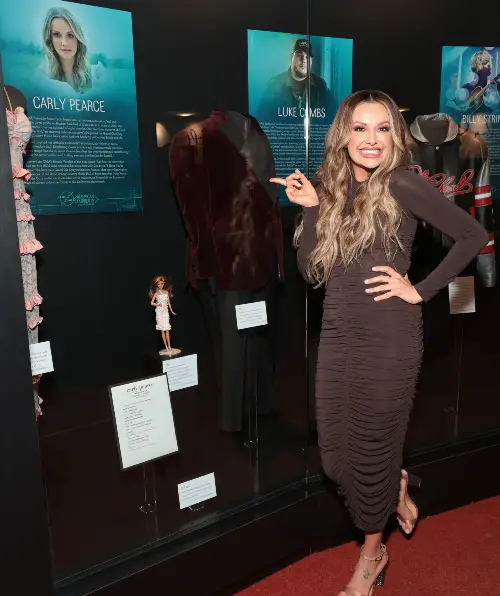 Each of the members of Old Dominion have something in the exhibit, including a guitar and a jacket, and a sailor's hat used in the video for "I Was On a Boat That Day."
"Somebody asked me today if they thought when I was a young child if I thought this day would be happening, and I said, 'No. Definitely not,'" Old Dominion's Brad Tursi says. "It's great. What an honor. It's really kind of humbling."
"Especially when you come here in the past, and you see all these artists," adds lead singer Matt Ramsey. "You see their clothes, and you kind of imagine the person in them, living and breathing, and doing the work you look up to. Now, I see Brad's outfit"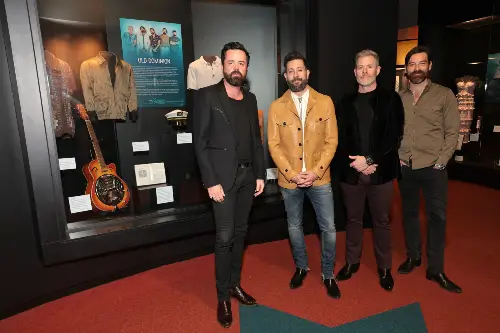 Allen still can't quite believe that he is part of an exhibit in the Country Music Hall of Fame, a sacred institution, especially considering his predecessors.
"It feels surreal," admits Allen, who donated some of his wardrobe along with his children's book, My Voice Is a Trumpet, for the exhibit. "It doesn't feel real yet. I grew up of course dreaming about the Hall of Fame, and so many people who inspired me on my musical journey are in here, for one being Charley Pride. To have a suit in the same building that Charley Pride has is crazy.
"I feel like every artist in here, whether they're just getting started in their career, or are legends and no longer record or perform anymore, everyone in this building that has an exhibit here brings something special to country music," he continues. "So it makes me feel great as a person, but also as a musician, to say I have something that represents me in the same building where other artists who are special have something. It makes me feel like I'm special and bringing something to country music as well."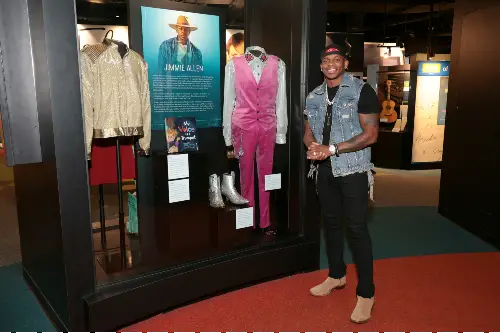 Other artists who are part of the exhibit include Brothers Osborne, Brandi Carlile, Luke Combs, Jerry Douglas and John Hiatt, Jenee Fleenor, Mickey Guyton, Walker Hayes, Wanda Jackson, Alison Krauss,  Allison Russell, Chris Stapleton, Billy Strings and Taylor Swift. The Grand Ole Opry is also included in the exhibit as well.
The American Currents exhibit will be open until February 4, 2023. Find more information by visiting the Country Music Hall of Fame and Museum's website.
All photos courtesy of Jason Kempin/Getty Images for the Country Music Hall of Fame and Museum.