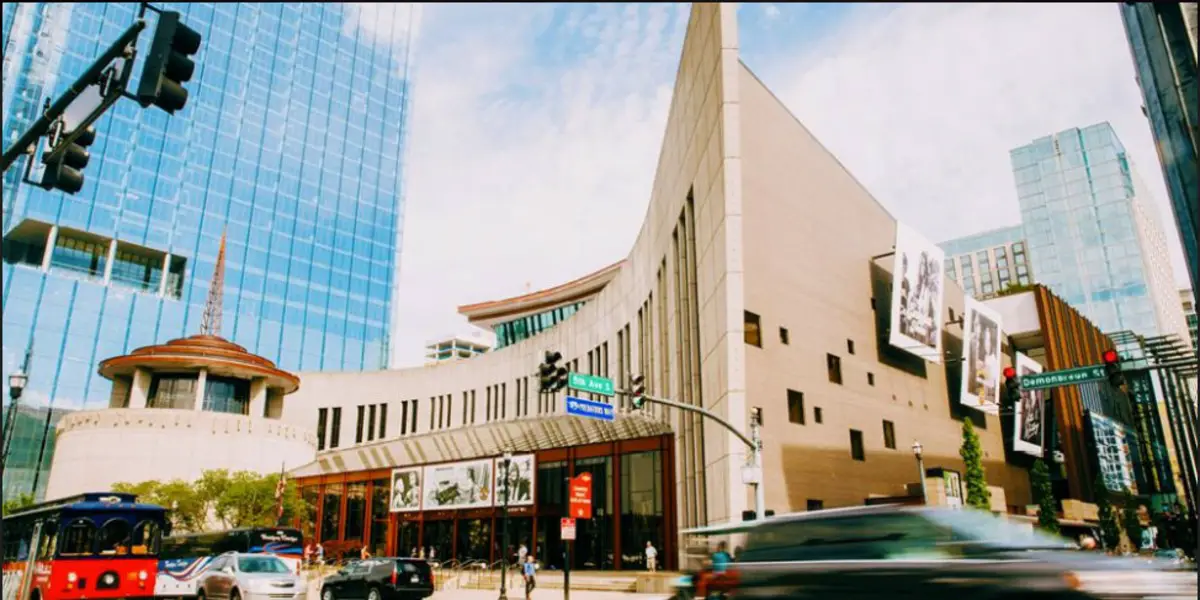 If you're in Nashville and have always wanted to visit the Country Music Hall of Fame and Museum, this weekend is a perfect time. The museum is offering free admission for everyone, along with live musical performances, as part of their Ford Community Day, taking place on Sunday, December 19.
Singer-songwriter Georgia Middleman will perform a Songwriter Session from 11:00 to 11:45 AM in the Ford Theater. Callista Clark, Abbey Cone and Tiera will perform from 12:30 to 1:15 in the CMA Theater, followed by Sister Sadie, who will also perform in the Ford Theater from 2:00 to 2:45.
In addition, several family programs will also be available, including dance lessons, hat making, a petting zoo and more.
Each year, @FordFund makes it possible for the Museum to offer a day of free access to our cultural and educational offerings, along with tours of @HatchShowPrint and @RCAStudioB.

Learn more about this year's Ford Community Day, on Sunday, December 19: https://t.co/VQyArdxAG9 pic.twitter.com/J8n5K8YwRb

— Country Music HOF (@countrymusichof) December 13, 2021
Exhibits will be available to view as well, including the recently-opened Bill Anderson: As Far As I Can See exhibit.
"I've heard all my life that just before a person dies, their life passes before their eyes," Anderson said at the exhibit's opening. "Somebody better check my pulse. Because a couple of hours ago, when I laid eyes on my exhibit for the first time, I felt like my life, or at least the very best part of it, was definitely passing right before my eyes. To see 60-plus years come alive again in this incredible display, truly took my breath away. They titled this exhibit As Far As I Can See, but in all honesty, I never saw this far."
Reservations for tickets to the performances are available at the museum's website. A limited number of tickets will also be available on December 19. Individual and family level memberships will also be available for purchase at a discount. Find more information here.