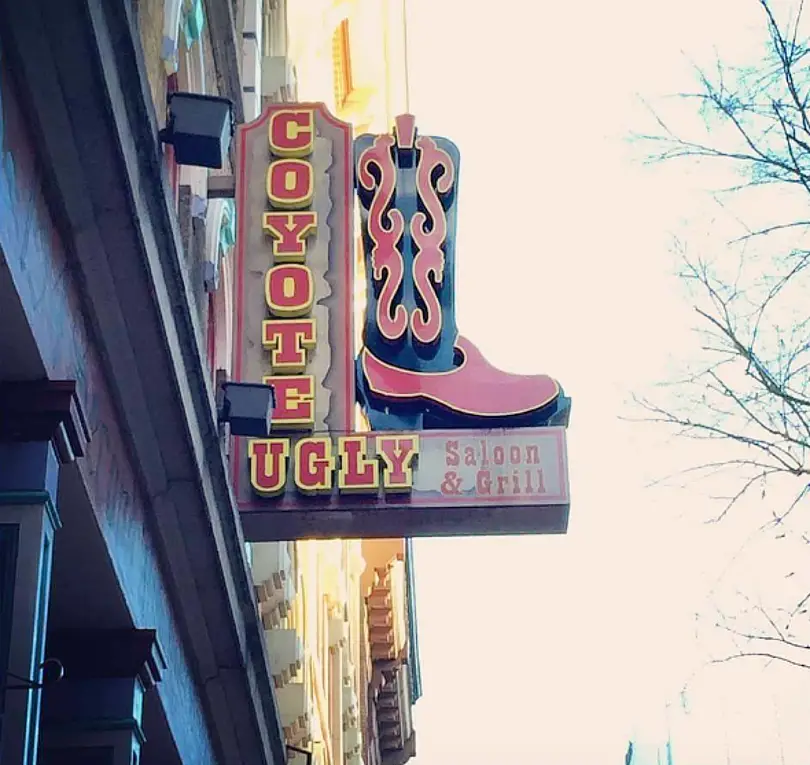 Coyote Ugly is finally returning to Nashville. The popular downtown bar, which was heavily damaged in the 2020 Christmas Day bombing, reveals it will open its doors again in May.
"Coyote Ugly Saloon has been a nationally-recognized, go-to destination in Downtown Nashville for years," CMO partner Lee Killingsworth says (via Fox 17). "Prior to the tragic bombing in 2020, the Saloon was one of the most profitable businesses on 2nd Avenue. Our team is so excited to finally re-open to the public and start serving our local community and out-of-town visitors again soon!"
The Christmas Day bombing, which damaged multiple businesses in downtown Nashville, caused more than $200,000 worth of damages to Coyote Ugly. Since then, owners have invested more than $500,000 to create an even better experience within the 8000 square foot space. Coyote Ugly features a 152-foot linear bar top, which is reportedly one of the longest in Tennessee, as well as a hidden speakeasy, Dramit, which will offer craft cocktails.
A fundraiser was started shortly after the bombing to help employees impacted by both the bombing and the pandemic.
"Imagine waking up on Christmas day, after a year of closures, lockdowns and a global pandemic, in the worst fiscal year of your adult life to find out your place of work was blown up in the early morning hours, preventing you from working for the foreseeable future," a post read on Coyote Ugly's Facebook page. "That is the reality our 15 staff members faced. They didn't put gorilla glue in their hair, they just want to work."
A GoFundMe was set up for Coyote Ugly employees, which can be found here.
Coyote Ugly is located at 154 Second Avenue North, in downtown Nashville. It will reopen on May 11, at 7:00 PM for an invitation-only, VIP event, followed by opening to the general public at 9:00 PM. The restaurant and bar is currently hiring for all positions. More information can be found by visiting Coyote Ugly's website.