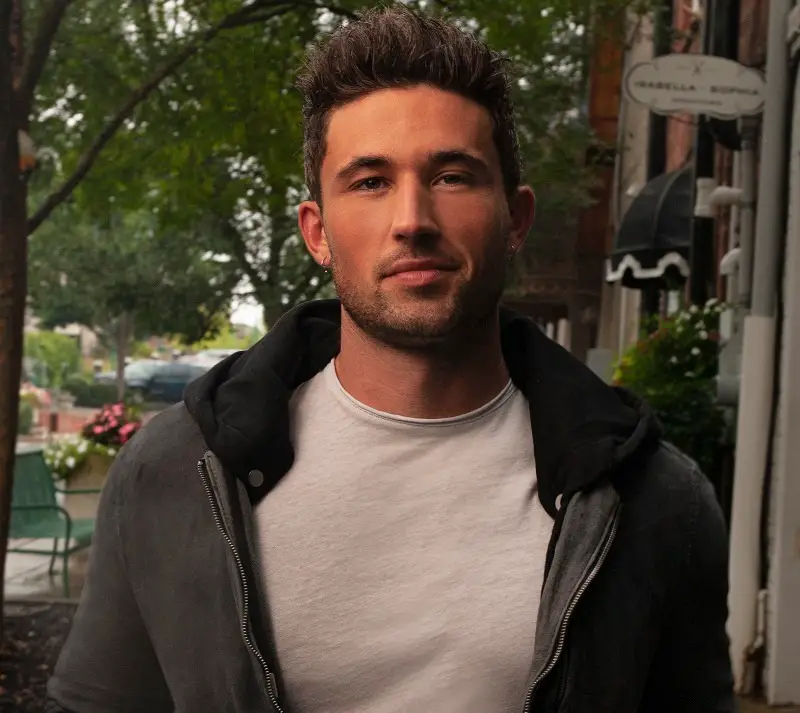 Michael Ray has already checked off some of the biggest items on his bucket list, including having a multi-week No. 1 hit, with his recent "Whiskey and Rain" single. But there's still one thing he hopes to accomplish in his career, more than anything else: become a member of the Grand Ole Opry.
"I think it's the most important place in music, to be honest with you," Ray recently shared with Everything Nash and other media outlets. "I know things grow and things have to evolve I guess with time, but there are things about the Opry that those people that founded it and have put a lot of blood, sweat tears in, put the foundation there for a reason. I think a lot of that foundation has to be held."
Ray cited some of his own Opry heroes, including Minnie Pearl, Roy Acuff, Stringbean, Grandpa Jones, Porter Wagoner, Marty Stuart, and Jeannie Sealy, among those who poured so much of their lives into the Opry, which is why he feels driven to continue the work they started.
"I think that it's important," Ray says. "I would love to hopefully be a small voice in keeping their voices heard years from now and what they helped make the biggest place in music."
Ray grew up with a love of the Grand Ole Opry, which is why becoming a member would mean more to him than any other accolade.
"Me and my grandpa watched it," Ray reveals. "I studied it my whole life. And so to me, it's the most important award. Awards matter; they're definitely good, and it feels good to be voted on by peers. But to me, that's the main one."
This isn't the first time Ray has been outspoken about his love of the Grand Ole Opry. The Florida native, who has played the Grand Ole Opry more than 60 times, previously said that he prays every day to someday become a member of the hallowed institution.
"Without the Opry, there isn't country music … I'm nervous every time," Ray admitted to Everything Nash. "It's the same thing; I just go in there, and it's still just a surreal thing, being able to walk backstage, still to this day. I'm hoping it's soon. I pray for it every, every day, that one day that that will come to fruition and we'll be getting [my] name on that wall with all the other country artists I grew up respecting and looking up to."
Ray followed up "Whiskey and Rain" with his current single, "Holy Water." which is already in the Top 50 and climbing. The song, along with "Whiskey and Rain," is from Ray's latest Higher Education EP. Although Ray didn't write "Holy Water," which was instead written by Ashley Gorley, Hunter Phelps, Ben Johnson and HARDY, Ray put his own personal spin on the song's video, using his own family and friends instead of actors. He also filmed the video at the church his family has attended, dating back generations.
"Everybody in that congregation is part of that church, or grew up going to that church or in my hometown or are family," Ray tells Everything Nash. "The only people that are acting in that video are the preacher and one of the deacons. The other deacon is my cousin Lee. I threw him in there, 'cause he was the guy I used to always sit around the bonfire with when I was younger and play guitars with. So it was just cool to bring all of that to this little country church that gave me so much: Vacation Bible School, dinner on the grounds, all the stuff that you do at a Southern Baptist church. Being able to bring that to them was just a really cool, full-circle moment. And seeing that it hadn't changed since I was a kid was like a time stamp that we went back to."
Find all of Ray's music, as well as his tour dates, at MichaelRayMusic.com.