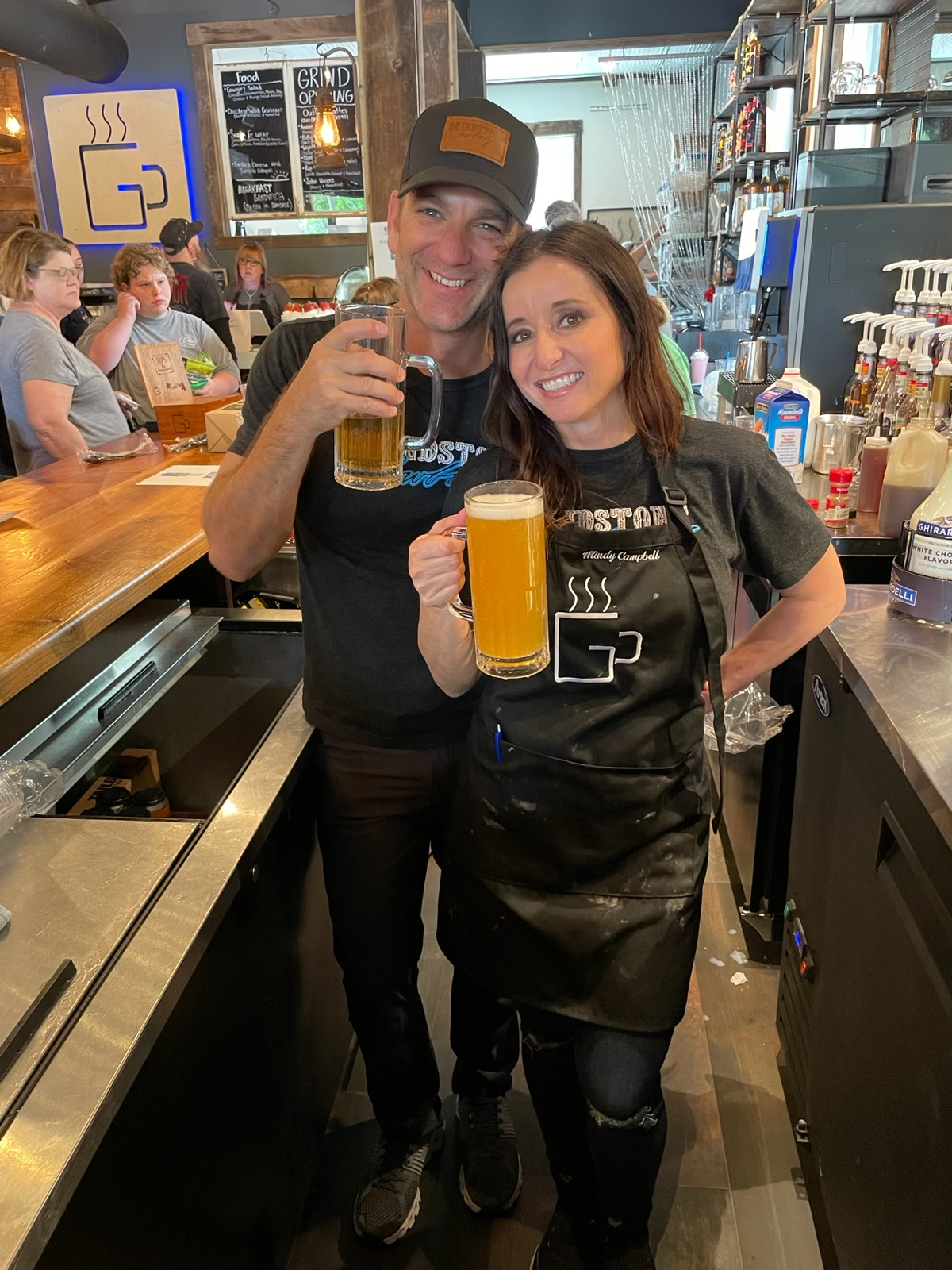 Craig Campbell's coffee shop is officially open for business. The country music hitmaker, along with his wife Mindy, just opened Grindstone Cowboy Coffee Shop, in their hometown of Eagleville, Tennessee, located just outside of Nashville.
"For a year we've been telling folks, 'We're opening a coffee shop,' and it always felt like we were dreaming," Campbell tells Everything Nash. "Well, we aren't dreaming anymore! We are open, not only open but WIDE OPEN! We are humbled by the overwhelming support from our hometown of Eagleville as well as folks from all over the country. Our Grind Opening was a huge success and Trace Adkins even stopped in for a cup. We are excited about what the future holds for our Grindstone Cowboy."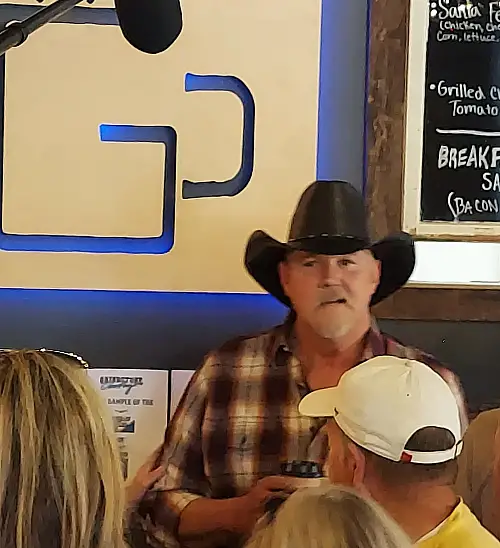 Grindstone Cowboy will also host live music events, with Canaan Smith, Thompson Square and Mo Pitney among the artists scheduled to appear. Campbell is thrilled to be able to combine his love of music with his love of coffee. Grindstone Cowboy, which also serves beer, offers a full menu, and drive-thru window as well, something that was lacking in Eagleville until now.
"Mindy and I share the love of coffee and music, and this has been a dream of ours for a long time," Campbell says in a press release. "We love this community, and want this to be a welcoming place for our friends, neighbors and visitors to have a great cup of coffee, good fellowship, wonderful music and maybe a drink or two."
In addition to his coffee shop. Campbell also just launched his own beer, C.C. Cold Beer, in partnership with Big Storm Brewing. The company reached out to Campbell after hearing his song, All My Friends Drink Beer."
"This is such a crazy story," Campbell says. "I posted the video, Big Storm responded, I happened to be performing in the area on an upcoming weekend, and they invited me to tour the brewery. Their products are top-notch, their marketing is fun, and from (owners) LJ and Shannon on down they're just great people who I'm proud to be in business with."
Grindstone Cowboy is located at 115 North Main Street. It is open 6:00 AM to 4:00 PM, Monday through Friday, 8:00 AM. to 3:00 PM on Saturday, and closed on Sunday. Find more information at TheGrindstoneCowboy.com.