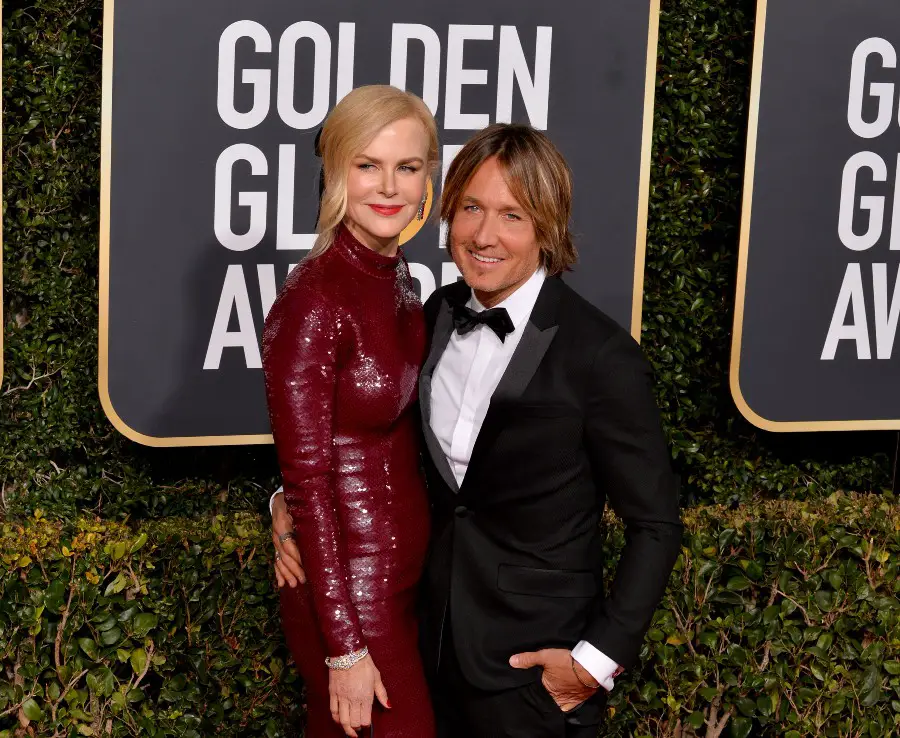 Keith Urban is giving a lot of credit to his wife, actress Nicole Kidman, for her parenting skills. The singer, who shares daughters Sunday Rose, 13, and 10-year-old Faith Margaret with Kidman, says it is because of her that their children have turned out so well.
"She's an extraordinary mum, she really, really is," Urban boasted to Universal Music Group. "Those girls are very, very lucky, and I feel very lucky that the children I should have in this world happen to be with Nic. I don't know anything about raising kids and Nic does, and that comes in extremely — it's really made for an experience I wouldn't have had without that. Her patience, her recognizing them as people and not just little kids is really extraordinary. Her attention to honoring their feelings and listening to them right from day one – really being attentive to that is not how I was raised at all, so it's really beautiful to see."
Urban has been very vocal about how Kidman, whom he wed in 2006, has helped not only their daughters, but also himself.
"It took marrying Nic to learn all about that, learn about how to communicate, really communicate, properly, speak, say things," Urban previously told Variety. "I could write a good love song, but I was terrible at relationships, because I didn't really know. It wasn't my mom and dad's fault. They did a great job raising us. They just, like anybody else, you can't give away what you don't have. I'm glad that our girls are in a very different environment, where we talk about things all the time. It's really important."
Fortunately, the admiration between Urban and Kidman is mutual, with Kidman also praising Urban for his impact in her own life.
"He just came along and protected me," Kidman told Marie Claire Australia. "He's loved me, given me confidence, and made me so much more comfortable. He knows who I am and he's opened me up. We have an interesting balance because I'm an introvert and he's an extrovert … Everyone thinks it must be so complicated, but it's not. My creative life is off the charts, but my actual life with my husband and two daughters is quite simple."