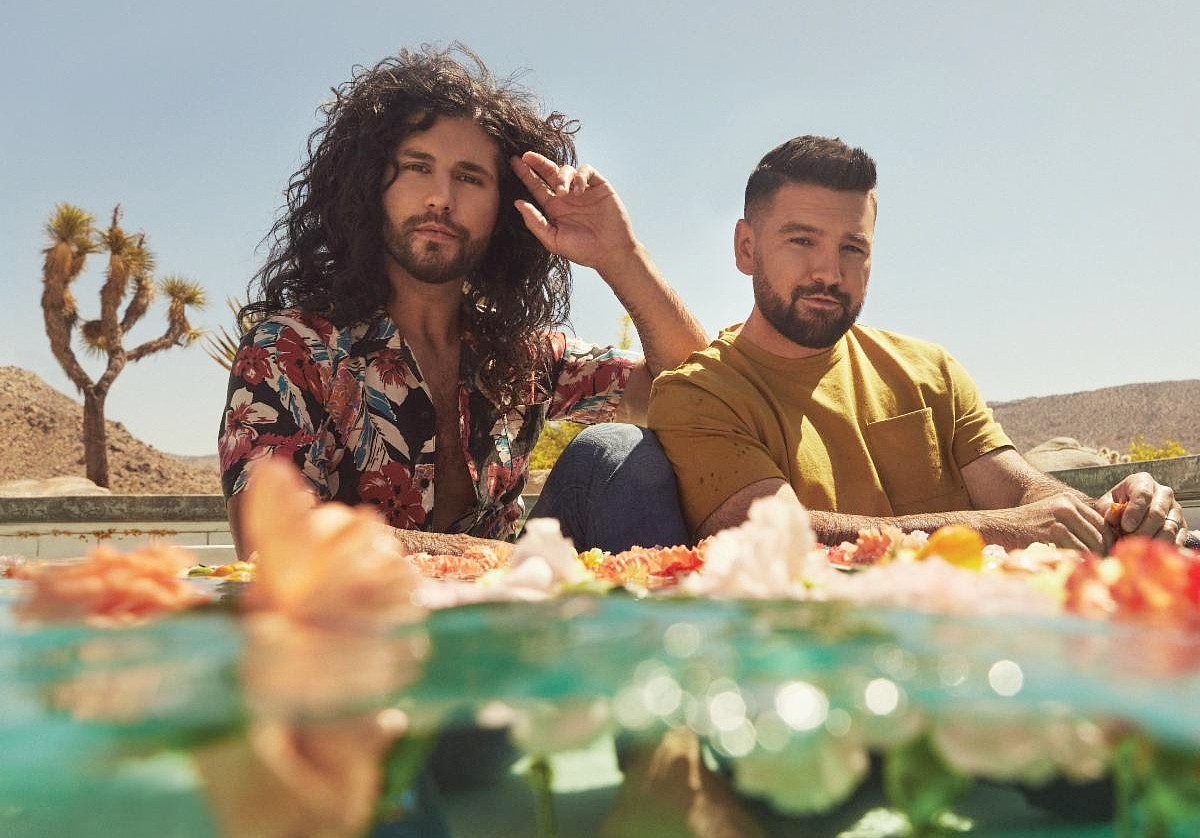 Dan + Shay's highly-anticipated Good Things album comes out on Friday, August 13. To celebrate the  record's release, the duo, made up of Dan Smyers and Shay Mooney, will spend much of the day promoting their album across the country, ending with a Good Things Album Release Concert at Nashville's Centennial Park.
"It's going to be a crazy day, but I know that all the hard work that day and all the places that we got to fly and go, and all the things that we have to do is going to be worth it that night," Mooney shared with Everything Nash and other outlets at a recent virtual media event. "March 7th [2020], which was the second night in Nashville, was last time we got to really do a show in Nashville. This will be a celebration of just being able to get to see our fans here. It's going to be definitely an emotional night. There's going to be so many things going on behind the scenes of us trying to promote this album, and do all the things that we possibly can to get it out there."
Smyers and Mooney might be tired by the time they take the stage, but nothing would keep them away from performing for their Nashville fans, especially now.
"The moment of being up there at Centennial is just going to be pretty surreal," Mooney admitted. "It's going to be a lot of people. It's going to be a lot of our friends and family. We haven't really gotten to see a lot of our team through this, obviously with COVID. It's definitely going to be a celebration of not only our fans and of this album, but also just the people who helped us get here … We're just very, very thankful for everybody who helped us get here."
Dan + Shay specifically chose Centennial Park because of its location, and as a way to give back to the city that they love so much.
"We wanted to do something that was very loud," Mooney explained. "We didn't want to do a little show. We wanted to do something that was an event. We're having food trucks and we're having all these these tents and beer tents. It's going to be a spectacle. And I hope that people driving past on the road on West End will see this and be like, 'What is going on? I got to get over there. What's happening?' We want to make it the party of the year. We want to make it a celebration of not just this album, but of being together again. This is going to be a very special night."
The Good Things Album Release Concert marks the first time a concert has been held in Centennial Park, which was important to both men.
"This place is so important to us," Smyers maintained. "We wouldn't have any of this without this community here in Nashville. We're grateful. We weren't born here. Shay was born in Arkansas; I was born in Pennsylvania, and this city has adopted us in a big way. We never take that for granted. So anything we can do to get back to this community, we're always in."
Proceeds from the Good Things Album Release Concert will benefit the Centennial Park Conservancy. Morgan Evans and Ingrid Andress will serve as the opening acts.
Find tickets for all of Dan + Shay's upcoming shows, including their Good Things Album Release Concert, as well as order Good Things at DanandShay.com.