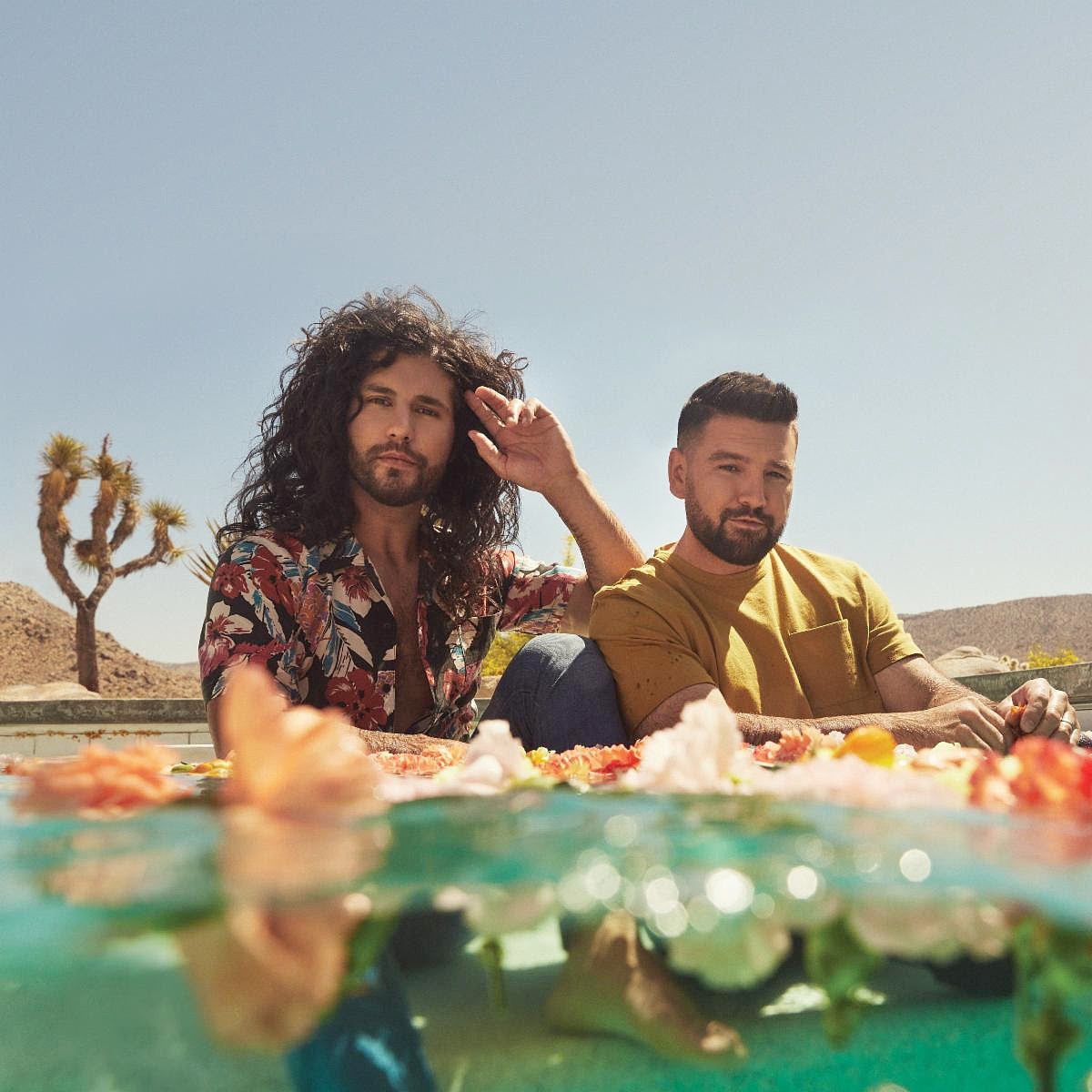 Dan + Shay have a new album coming — and soon! The duo, made up of Dan Smyers and Shay Mooney, just announced that Good Things, a 12-track project that includes "Glad You Exist," "I Should Probably Go to Bed" and their "10,000 Hours" collaboration with Justin Bieber, will be out on August 13.
In addition to announcing the release of their upcoming fourth studio album, Dan + Shay also dropped the title track, which is available now. The song is being released as their current single, "Glad You Exist," lands in the Top 10, and seems poised to be their ninth No. 1 hit.
"To us, 'Glad You Exist' is more than just a song," Dan + Shay previously said of the song, which they co-wrote with Ryan Lewis, Tayla Parx and Jordan Reynolds. "It's a message of gratitude and hope. A message to everyone in our lives: our fans, our friends, our families, to remind them all how grateful we are to be on the planet at the same time. It's truly remarkable when you think about it. We've spent the majority of the past year, like many others, searching for answers and a sense of normalcy, but finding comfort in memories of better days (that we all know will return soon)."
Dan + Shay will have plenty of chances to perform their new music when they resume their The (Arena) Tour in September, after being forced to cancel their original 2020 tour, due to the pandemic. See a track list for Good Things below, and pre-order the album, and find tour dates, by visiting DanandShay.com.
Good Things Track List:
1. Good Things (Dan Smyers, Ross Copperman, Jason Evigan, Ashley Gorley)^
2. Steal My Love (Dan Smyers, Andy Albert, Ashley Gorley, Jordan Reynolds)
3. You (Dan Smyers, Dave Barnes, Jordan Reynolds)*
4. Body Language (Dan Smyers, Shay Mooney, Scott Harris, Shawn Mendes, Jordan Reynolds)*
5. Give In To You (Dan Smyers, Julia Michaels, Jordan Reynolds)+
6. Irresponsible (Dan Smyers, Shay Mooney, Julia Michaels, Jordan Reynolds)*
7. Lying (Dan Smyers, Shay Mooney, Andy Albert, Jordan Reynolds, Bill Withers)
8. One Direction (Dan Smyers, Shay Mooney, Andy Albert, Jordan Reynolds)
9. Let Me Get Over Her (Dan Smyers, Shay Mooney, Andy Albert, Kyle Fishman, Jordan Schmidt, Brad Tursi)*
10. Glad You Exist (Dan Smyers, Shay Mooney, Ryan Lewis, Tayla Parx, Jordan Reynolds)
11. 10,000 Hours (with Justin Bieber) (Dan Smyers, Shay Mooney, Jessie Jo Dillon, Jordan Reynolds, Justin Bieber, Jason "Poo Bear" Boyd)
12. I Should Probably Go To Bed (Dan Smyers, Shay Mooney, Sean Douglas, Jason Evigan)