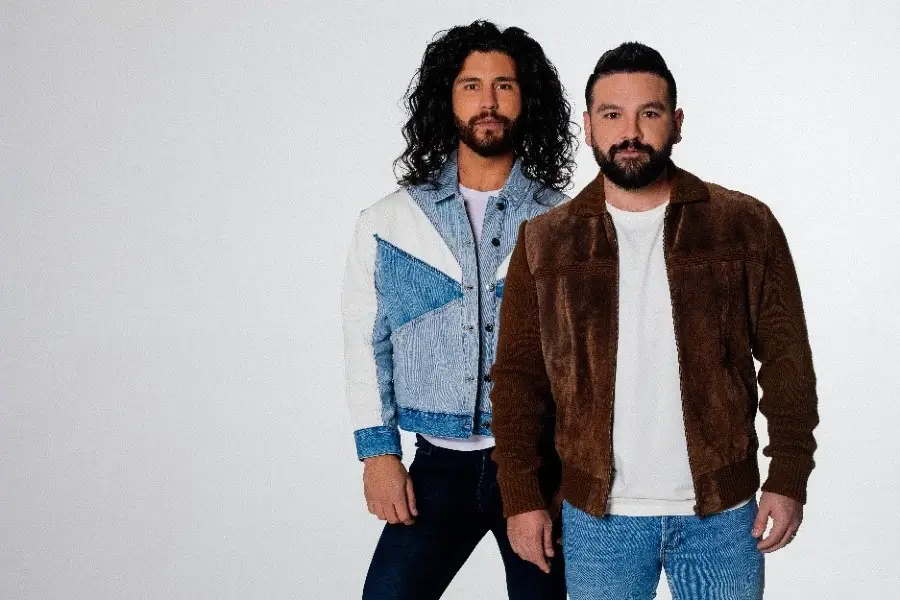 Dan + Shay have a new single out! The duo, made up of Dan Smyers and Shay Mooney, just released "You" as their brand-new single. Written by Smyers along with Dave Barnes and Jordan Reynolds, the song is from Dan + Shay's latest Good Things album, released in 2021.
"I think the original hook was 'You and Only You,' which was really cool, and something to write down in the phone, as like, 'Hey, what about that title?'" Smyers recalls on The Bobby Bones Show. "We threw that out, and we didn't reinvent the wheel. Dan + Shay, we do love songs. That's kind of what we do. We've been fortunate enough to have a bunch of songs that have become people's wedding songs. 'Speechless,' 'From the Ground Up,' that kind of thing. That's just what works for us. That's kind of our lane. That's what we do."
The song, which Smyers says they wrote as a way to celebrate love, is in many ways the follow-up to some of Dan + Shay's earlier hits.
"We wanted to make the song about a moment, and the whole song, I feel like, is just that moment," Smyers says. "You're standing there with somebody, you're dancing, it's just the two of you. I feel like it's the follow-up to 'Speechless.' Whereas 'Speechless' was like, that's the wedding moment. That's the guy seeing his bride for the first time walk down the aisle, and he's speechless. This is the moment after that. I feel like this song really works for us, after both celebrating our five-year wedding anniversaries. It's not just about the wedding. It's not just about that day. It's a huge day, but it's about every day after that. It's about the long-term. I feel like this song has kind of been that for us."
"You" follows Dan + Shay's previous hit, "Steal My Love." Smyers credits the fans with making the song the next single, from Good Things.
"We're seeing that on social media," Smyers says of their fans' reaction to their new single. "That's kind of why we decided to make this a single. We put this song out, and it's been a fan favorite since day one. We decided to listen to our fans."
After spending years selling out large arenas on their own, Dan + Shay are currently serving as the opening act on Kenny Chesney's Here and Now Tour, along with Old Dominion and Carly Pearce .
"I think I can speak for both of us: this is the most fun that we've ever had touring," Mooney told CMT. "I mean, we had obviously finished our headlining tour back in the fall, and that was incredible. But it was a big breath of fresh air because all the pressure is on you on your headlining tour, and we don't have to worry about that. So, if nobody shows up, it's Kenny's fault. We didn't do it.
"But Dan and I are up there," he continues. "He has a platform in the middle of the stadium right behind front of house, and Dan and I are up there every Saturday night, just cracking a cold beer and just having the time of our lives. It's unreal."
Find music and tour dates at DanandShay.com.