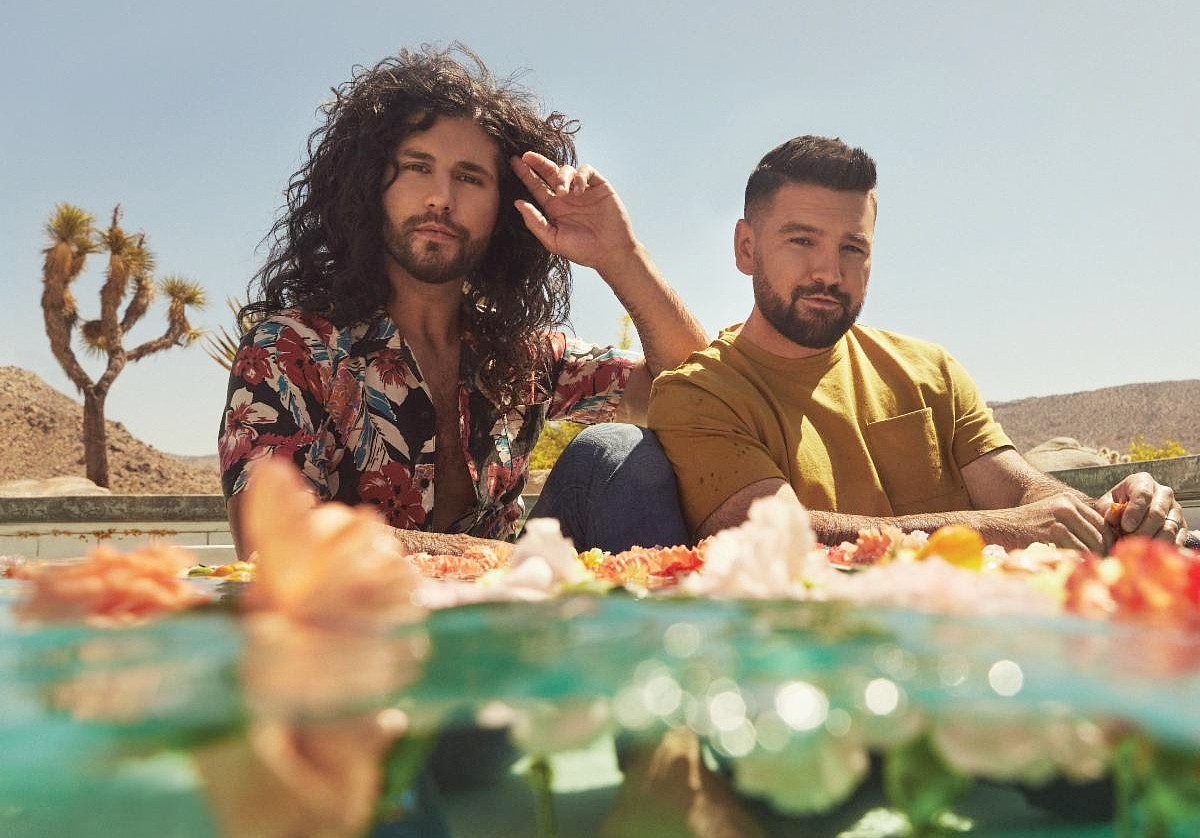 Dan + Shay's Good Things album is out! The 12-track record shows off both Shay Mooney's stellar vocal skills, and Dan Smyers' musical and production skills. Much of the project, including "I Should Probably Go to Bed," "Glad You Exist" and more, was recorded during the pandemic, when Mooney and Smyers were off the road and had an unprecedented amount of time to work on their record.
"It feels nice," Mooney said of releasing Good Things, while speaking with Everything Nash and other outlets during a virtual media event. "it was very freeing. We had a lot of fun with making this record because there were a lot of songs that we were writing that we didn't think about, 'OK, is this going to be crazy to sing live?' Maybe it's because we've been off the road for a little while and we didn't remember how ridiculously hard it is to do a 90-minute set while you're singing these very high songs. But this is a lot of fun to make. And [Smyers] pushed me in the studio a lot this time. Not [because] I didn't want to do it. It was just like we really went for it on this record."
Smyers, who produced all of Good Things, acknowledges his job might be a bit easier, since Mooney is such a talented vocalist.
"This is the best singer I've ever heard in my life," Smyers boasted. "I thought that on December 7, 2012, when we met. I still have the voice memo on my phone, I was like, 'Oh my God.' It stopped me in my tracks. I recorded him right then and there. And I think just listening back to our old records, I think his voice has only gotten better. I feel bad sometimes. I've got the best singer in the world in the studio with me and I'm there, 'Give me another take. Give me another take.'
"The first take was probably the best thing anybody had ever heard," he conceded. "But I'm like, 'Can I get maybe 19 more of those?' And then whenever he leaves and I go to put everything together, I'm like, 'I didn't need 20 takes. The first one was perfect.'"
Dan + Shay will celebrate the release of Good Things with a Good Things Album Release Concert at Centennial Park, marking the duo's first Nashville show since postponing their The (Arena) Tour in March of 2020.
"The moment of being up there at Centennial is just going to be pretty surreal," Mooney admitted. "It's going to be a lot of people. It's going to be a lot of our friends and family. We haven't really gotten to see a lot of our team through this, obviously with COVID. It's definitely going to be a celebration of not only our fans and of this album, but also just the people who helped us get here … We're just very, very thankful for everybody who helped us get here."
Purchase, download or stream Good Things, and find tour dates, at DanandShay.com.