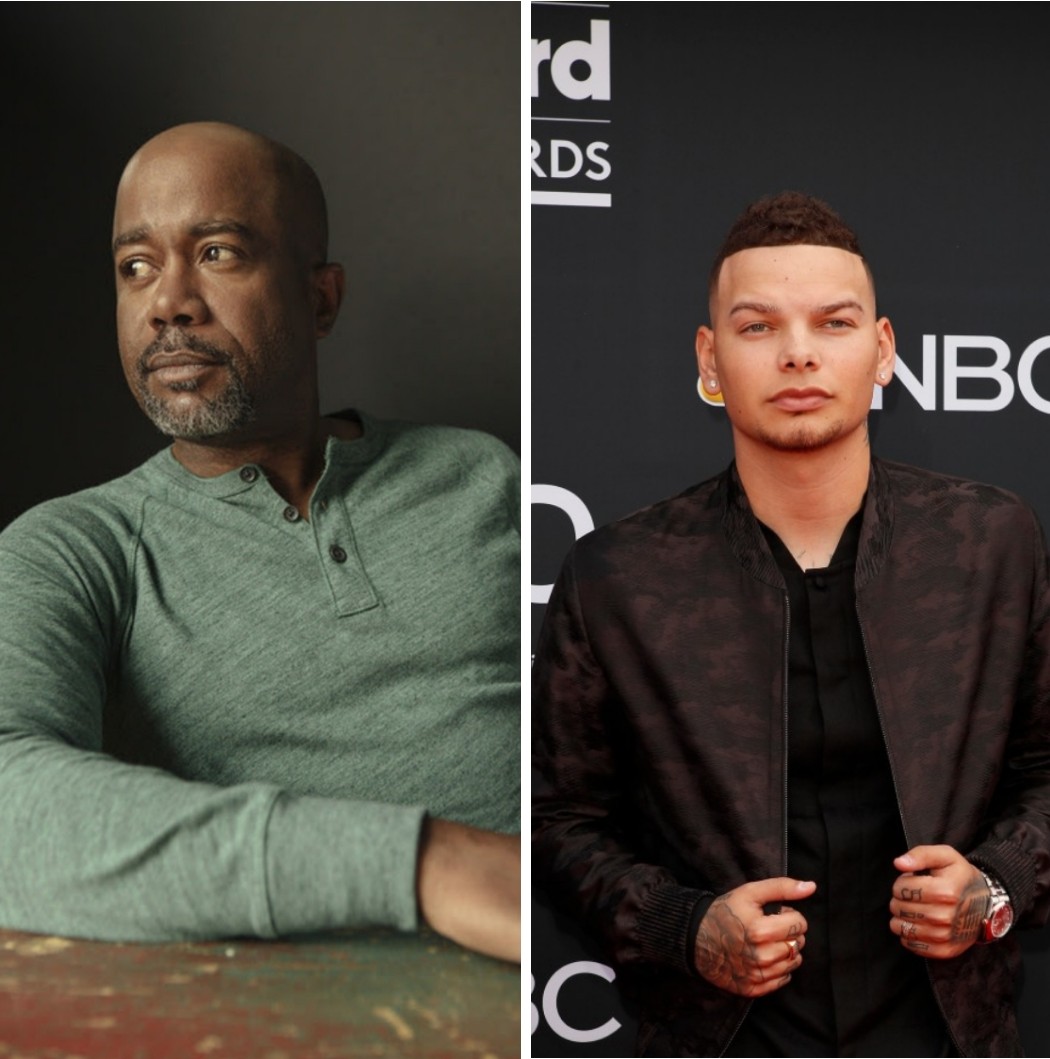 Kane Brown earned a spot on TIME magazine's list of 100 Influential People of 2021. The singer was praised by Darius Rucker, who penned a touching essay in honor of Brown's influence in country music.
"Kane Brown has that unquantifiable 'it' factor," Rucker boasts. "He's so laid-back and doesn't take himself too seriously, but he also really cares about his craft and other people. And when it comes to his music, he can do that low, cool, borderline-rapping thing, and then he sings and his vocal ability just blows you away."
Rucker, who has been open about his own challenges as a Black artist in country music, sees Brown proudly carrying the torch that others helped light.
Thank you @TIME – this honor means a lot! @dariusrucker 🙏🏾 https://t.co/MFpyioD7Ju pic.twitter.com/0WuQ4yYFdJ

— Kane Brown (@kanebrown) September 15, 2021
"Early on, the line I heard from so many radio programmers was, 'My audience will never accept a Black country singer,'" Rucker says. "Now everybody knows that's not true, and Kane is making it more untrue because he's having success like nobody else. I'm sure there are kids looking up to Kane right now just like when I looked up at Charley Pride. One of the most pivotal moments of my career was when Charley shared some of the lessons he learned over the years with me.
"Those moments where we learn from country's past need to continue," he continued. "Charley opened the door when there were those in the country music industry that tried to close it. I hope I pushed it open a bit further so now artists like Kane, Mickey Guyton, Jimmie Allen can kick it down. Kane is setting the bar so high for the next generation. I hope kids see him and now think, 'I can do that.'"
When Rucker made the decision to pursue a career in country music, after years of fronting the rock band, Hootie & the Blowfish, he immediately faced rejection at radio, even before programmers heard his music.
"I just came from the Hootie thing, and so, when I came here and said I would do a radio tour, they were all excited," Rucker revealed on Apple Music's Color Me Country with Rissi Palmer. "I was doing what my label wanted me to do. I guess I hadn't had any hits, so I wasn't really thinking about the Black country singer thing … I wanted people to play my music for my music. 'If you like the song, please play it. If not, don't. Don't play it because I'm Black and please don't not play it because I'm Black.'"