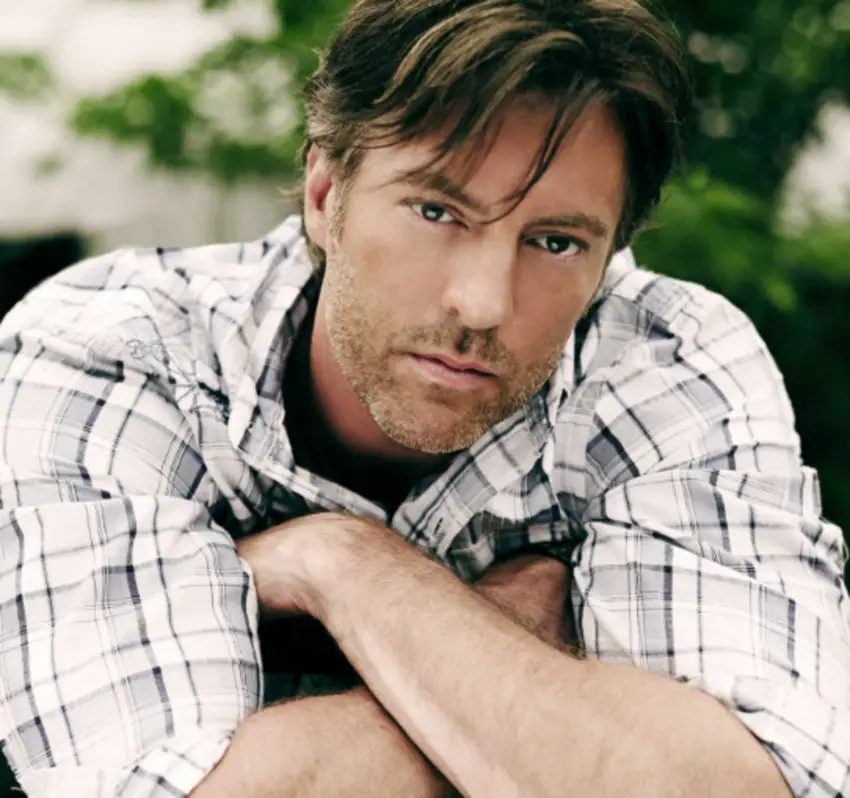 Darryl Worley is among the recipients for the Charlie Daniels Patriot Award. Worley will be honored, along with Mark "Oz" Geist, a Benghazi survivor and co-author of 13 Hours / US Marine Corps, retired, The Daniels Center at MTSU (Middle Tennessee State University), and firearms manufacturers Marty and Cindy Daniel of Daniel Defense. The awards will be given at the upcoming third annual Charlie Daniels Patriot Awards Dinner, held on October 27 at Nashville's City Winery.
"Winning the Charlie Daniels Patriot Award is one of the greatest honors that could ever come my way," the "Have You Forgotten" singer says of the accolade. "It is total confirmation that my service to the men and women of the U.S. military is righteous and good. I pray that I can always enjoy the freedom that they afford us all and live a life worthy of their sacrifices."
Chris Young, who previously received the Patriot Award, will perform. Speakers for the evening include New York City Police Commissioner Bernie Kerik; David Rutherford, a former U.S. Navy SEAL; Eddie Gallagher, also a former U.S. Navy SEAL; and decorated military veterans Chris Spence and Mario Vigil, two of the "Real Horse Soldiers" portrayed in the 2018 critically-acclaimed Chris Hemsworth film, 12 Strong. Daniels' longtime manager David Corlew and Major General Terry "Max" Haston (retired) will also speak. Rutherford will co-host the event, along with SiriusXM's Storme Warren.
It wasn't long after Daniels passed away that Young offered to step in and help The Journey Home Project continue its mission, started by the Country Music Hall of Fame member.
"I've got military in my family," Young told Everything Nash. "I've sat on boards for military organizations that were nonprofits. I've been overseas multiple different times to Iraq, South Korea. It's something that I've seen firsthand. And I know that music can make a difference in that. It's one of the things that I'm really, truly passionate about. So I'm very happy to now be involved with that, and helping them raise money and keep that and everything that Charlie meant to so many people, going."
Proceeds from the evening, which will also include a silent auction, will benefit The Charlie Daniels Journey Home Project.
"Charlie and I had many conversations regarding how we could pay respect and honor to those that crossed our paths, that go above and beyond in supporting our active military, as well as our returning veterans," Corlew says. "The Charlie Daniels Patriot Award personifies the extraordinary acts of respect and care for those that have served this great nation. The award is a thank you from Charlie himself."
Daniels had chosen this year's recipients, prior to his passing last July. For more on The Charlie Daniels Journey Home Project, including the City Winery dinner, click here.