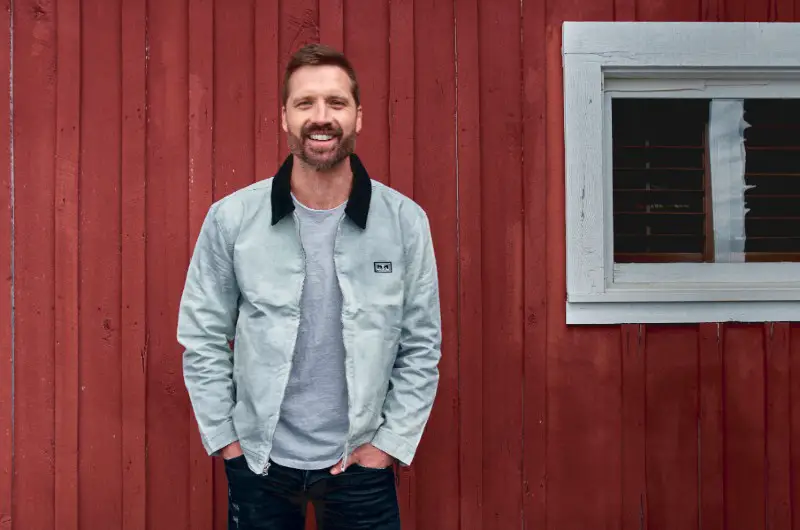 No one expected Walker Hayes' song, "Fancy Like," to be the song that changed his entire career, including Hayes' wife, Laney. The song, which went viral after he posted a video of a dance he did to the song with his daughter, Lela, on TikTok, amassed millions of views, with fans and celebrities all over the world doing their own "Fancy Like" dance as well. It also caused Applebee's to return the Oreo Cookie Shake to their menu.
For Hayes' wife, Laney, the success has been a bit overwhelming, in the best way possible.
"It's kind of hard to absorb," Laney told CMT ahead of the CMT Artists of the Year ceremony, where Hayes performed "Fancy Like." "I don't know that I've fully taken it in. It's exciting. And it's super fun that our oldest daughter was able to be a part of it. It's been neat. It's been fun watching other families kind of get together and dance together. We're enjoying it."
For Hayes, the beauty of the success of "Fancy Like" is that it wasn't planned.
"This memory is priceless," Hayes tells Ad Age. "It just wasn't calculated and that's a great lesson to me. My daughter is learning that there's no limit. She realized that that dance she created in a couple minutes with her dad can reach the other side of the earth in a moment and make somebody happy as they learn it with somebody they love.
"Lela is learning the power of music," he continues. "I'll do a dance to every song if my daughter wants. To me, it's really about that. Sweating on the porch with her and laughing every time I mess it up. We're all just on cloud nine and we're grateful."
Hayes and Laney also star in two Applebee's commercials, which is fitting since they the couple really does enjoy eating at the restaurant whenever they can.
"For years, my wife Laney and I have been regulars at Applebee's for date night, and I've always wanted to write a song about it," Hayes says. "The response to 'Fancy Like,' the dance and the fan love has been a dream come true – plus, Applebee's even brought back their Oreo Cookie Shake! What's better than that?"
Hayes recently released a remix of "Fancy Like," this time with pop star Kesha. Watch Hayes' performance of "Fancy Like" at the CMT Artists of the Year ceremony here.