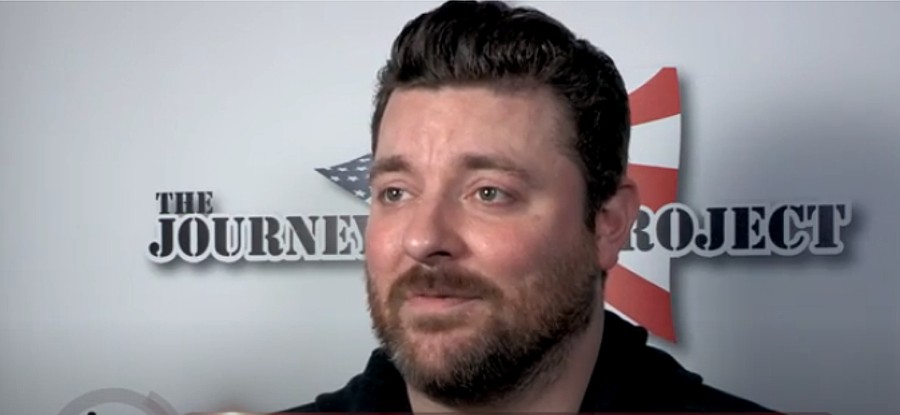 When Charlie Daniels unexpectedly passed away in 2020, Chris Young quickly offered his help to continue Daniels' philanthropic The Journey Home Project. The non-profit, which assists veterans in a variety of ways, was something Daniels was passionate about until his death, and is a cause that Young is now proudly championing on behalf of the country music legend.
"I've got military in my family," Young explains to Everything Nash. "I've sat on boards for military organizations that were nonprofits. I've been overseas multiple different times to Iraq, South Korea. It's something that I've seen firsthand. And I know that music can make a difference in that. It's one of the things that I'm really, truly passionate about. So I'm very happy to now be involved with that, and helping them raise money and keep that and everything that Charlie meant to so many people, going."
The Journey Home Project, which was renamed The Charlie Daniels Journey Home Project after Daniels' passing, was co-founded by Daniels' longtime manager, and close friend, David Corlew. Corlew praised Young for his willingness to step in and help, without any fanfare or acknowledgement.
"The only stipulation was that he didn't want a title," Corlew shares. "He did not want there to be a perception that he was trying to take Charlie's place. He just knew that we were hurting. And really in this day and time, it's really, really hard to find someone that fits what we do. And Chris was one of those unique individuals that, he's a great musician. He has a long career ahead him, but he has a heart for the military. He just offered to help in any way he can. So we have a couple of different things that we've already spoken about, but it was nothing formal."
Corlew adds that Daniels was a big fan of Young, who became the recipient the first Patriot Award, given by the Journey Home Project.
"It just makes a lot of sense," Corlew notes. "It was God doing for us what we can't do for ourselves. I had no idea who I would be able to find that that could carry on, that could fit in that space. Chris is the guy. So we're overwhelmed with joy that he's going to help us with this."
Young was also recognized this week by his alma mater, Middle Tennessee State University, with a cafe named in his honor. During the ceremony, a new scholarship was named, Daniels/Young Veterans Scholarship, which will benefit student veterans in the Department of Recording Industry. For Young, his only goal is to help as many veterans and their families as possible.
"Obviously, with Charlie's passing, they were trying to figure out exactly what they were going to do to keep raising money for this moving forward, and keep raising money for veterans," Young says. "And, I kind of put my name in the hat. I was like, 'Hey, if there's any way for you guys to be able to use me in any way, shape or form to continue the work that you started, I would love to do that.'"