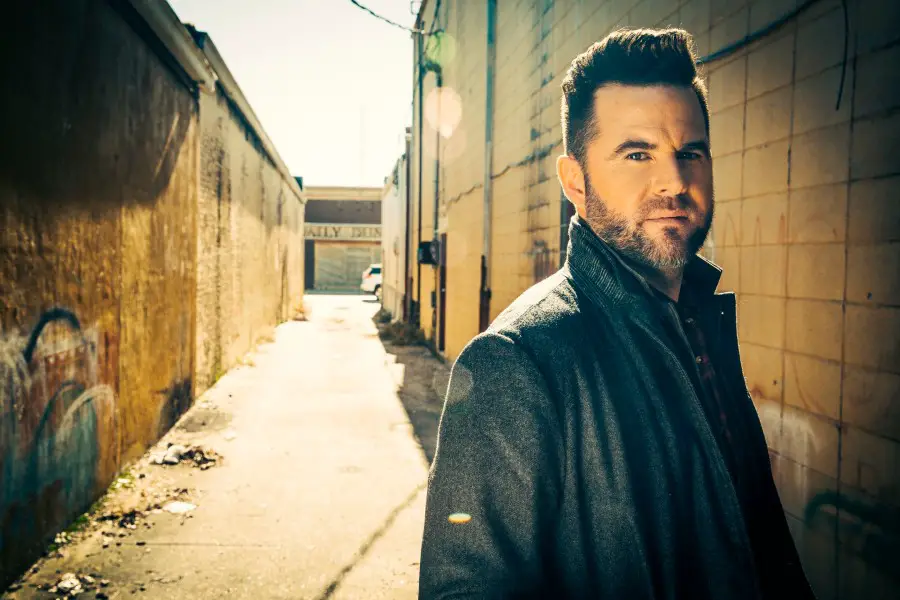 David Nail has missed performing in front of his fans, but that's about the change. The 41-year-old will perform for one night on Friday, April 30, at the iconic Nashville Palace.
"I've heard they've been doing some shows recently," Nail tells Everything Nash. "We haven't been doing that many shows; we just played our first one this year last Saturday. So anytime you play Nashville, it's a little hectic. It's already starting to get a little crazy as far as the people that want to go, trying to get tickets through us or trying to figure out how to get tickets elsewhere, because I think we haven't played in so long in town. People are excited about it."
Nail is eager to return to performing anywhere, but especially in his hometown.
"It'll be fun," Nail gushes. "I'll be nervous. I always say it's kind of  like playing in church where you don't really know if you're doing a good job because so many people are gonna just tell you that you did good, even though you may have flubbed a few lines or a few notes. We're looking forward to being there. There's a good nervous anxiousness kind of stirring inside me right now."
Nail is aware of the dangers of COVID-19, but feels confident that he can return to live shows, albeit with safety measures in place.
"I think a lot of these places are just trying to do the best they can," Nail says. "You can only do so much. You can't monitor every single person, and keep every single person from maybe skirting the rules, so to speak. But we just played in Omaha and there was a good deal of space between us and the crowd. Now, you kind of want to tap some different people on the shoulder and be like, 'Hey, you're a little too close to maybe some other people,' or whatever, but my job is to get up there and sing. And that's what I'm focused on."
While Nail has missed being able to tour, he has enjoyed the extra family time with his three small children.
"I think you go through spurts where you get really down and frustrated, and then there's other times where you get so involved with your family," Nail reflects. "My kids are in their last year of preschool, so we've got a lot of things going on, trying to end preschool and visiting the new school and transitioning to kindergarten. And then we have a six-month-old baby. So there's plenty at home to kind of draw my attention from maybe feeling sorry for myself. But when we went up to Omaha, when you get on that stage, I tell people it's the strongest drug. You get out there and perform, and that applause, and the audience and everything — it was bittersweet. It was good to be back on there, but it was also kind of like, 'Man, it'd be nice to run two or three of these in a row.'"
A limited number of tickets are still available for Nail's Nashville Palace performance. Find more information at TheFamousNashvillePalace.com.