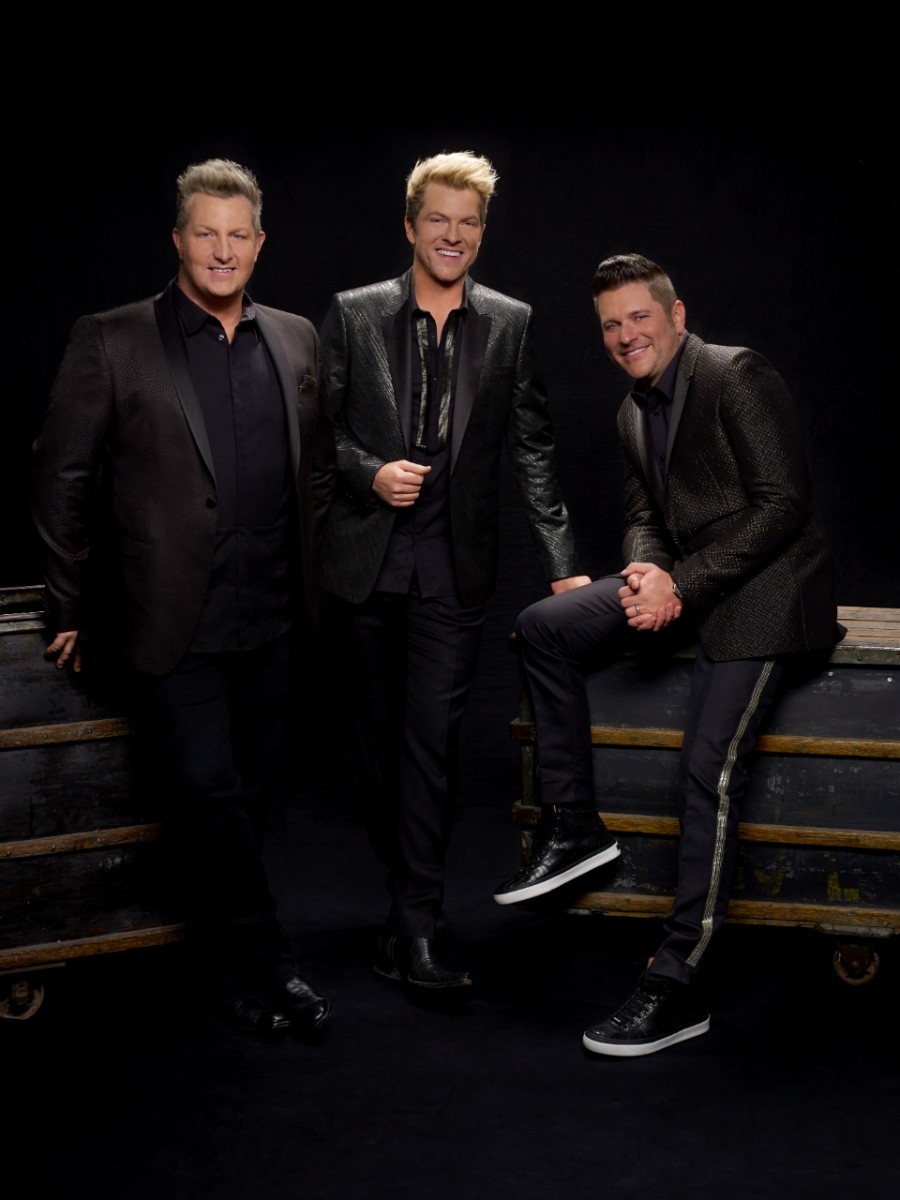 Rascal Flatts did not say goodbye the way that they planned. The trio, made up of Gary LeVox, Jay DeMarcus and Joe Don Rooney, had plans to embark on their farewell Life Is a Highway Tour in 2020, saying farewell to their fans, after 20 years together, before all three members started pursuing other interests.
Sadly, the coronavirus pandemic unexpectedly changed those plans, and while they still hope to be able to say goodbye, a tour in currently not being planned, at least as of now.
"The short answer is, there is nothing in the works as of right now," DeMarcus shared with Big Machine Label Group. "You know, unfortunately, we were supposed to have retired and then everybody committed to other things this year. Gary's got some solo projects coming out. So, I can't imagine that we won't at some point in time – I don't know when that will be – try to go out and say goodbye properly. I think all of us love our fans and have so much respect and admiration for what they've allowed us to do over the last 20 years. So, I can't imagine that we won't go out somehow."
LeVox at least seems optimistic that some kind of final tour will take place, although the timing is uncertain.
"I'm sure we'll get something together and do a proper farewell tour, and just love on the fans for a whole year," added LeVox. "It'd be awesome!"
While they all felt that the time was right for the group to, at least for now, disband, DeMarcus is proud of how close the three band members remained throughout the previous two decades.
"I try to always take a few moments and thank God for the platform, the career, that He has given us, and that I've been able to do it with people that mean so much to me," DeMarcus previously said. "Gary and Joe Don, we could be sitting here 20 years later hating each other. And although we've had our times where we've fallen out and we've disagreed, and things of that nature, it's remained a family, and we've remained a tight knit unit, and a lot of bands can't say that at the end of 20 years."
Rascal Flatts' current single, "How They Remember You," is in the Top 15. The song is the title track of their last album, which was released last year. LeVox just released his single, "The Distance," while DeMarcus just released "Music Man" in honor of his late father.