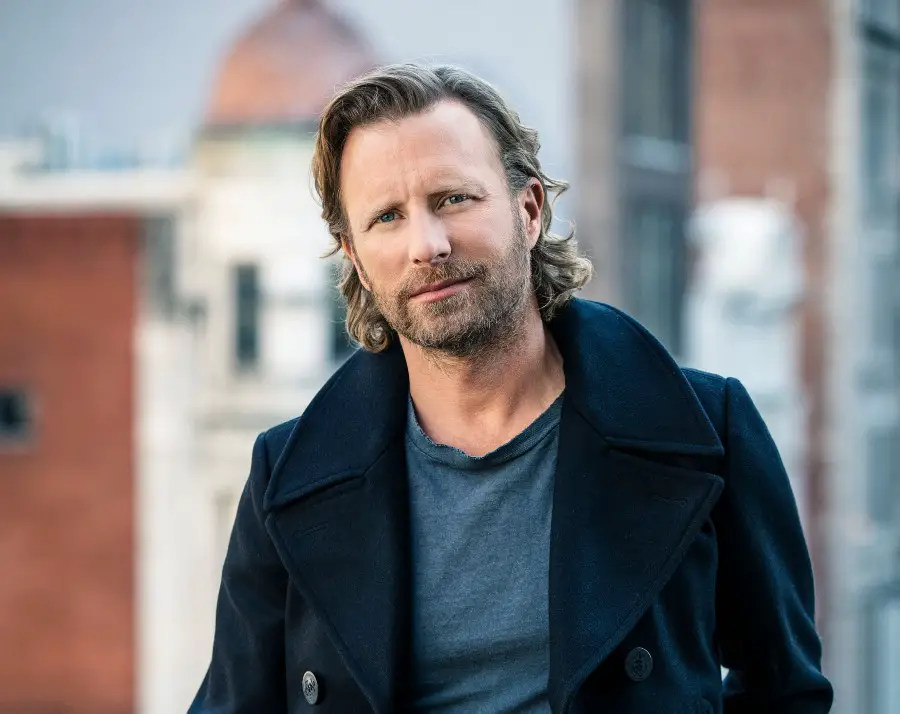 Luke Bryan might be a talented singer-songwriter, but he is also apparently quite the comedian, at least according to Dierks Bentley. The Arizona native recently praised Bryan for his humor, even if it is occasionally a bit inappropriate at times.
"I think that the most fun person to have a beer with is Luke Bryan," Bentley told CMT. "I laugh every time I say Luke's name. He is the funniest person in country music. He is so good on TV because he needs to be on TV. America needs more Luke Bryan in their life…We did a 100-mile ride together on the Natchez. Luke Bryan is a really good cyclist!"
Bentley recalled what happened before the 100-mile ride that still has him laughing.
"We were having dinner before the ride, and he is down at the far end of the table," Bentley recounted. "It's a loud restaurant, but his stories are so loud. I mean, the whole table and the whole place are just focused on Luke because he has the funniest stories. They are always inappropriate, and because of who he is with that 'country boy' kind of thing that he has. He can get away with saying anything that would get me arrested. He is the most fun person I have ever met in my life to have a beer with."
Bentley has plenty to toast to right now, including recently landing his 20th No. 1 single, with "Gone."
"I really can't believe I have 20 Number Ones at Country radio," Bentley said of the honor. "I still remember the bar I played in Texas when I found out that 'What Was I Thinking' was going to be my first No. 1. It's a great feeling that only gets better with each song that goes to the top. I am so appreciative of country radio for all the support they have given me from the beginning…it's been a great ride."
Bentley will kick off his Beers On Me Tour later this year, and will also headline his Seven Peaks Festival. Other artists performing during the three-day event, held over Labor Day weekend, include Keith Urban, Kip Moore, Old Crow Medicine Show, Randy Houser, Hot Country Knights, Clay Walker, Travis Denning, Ingrid Andress,  Mark Chesnutt and Pam Tillis, among others.
Find all of Bentley's upcoming shows at Dierks.com.