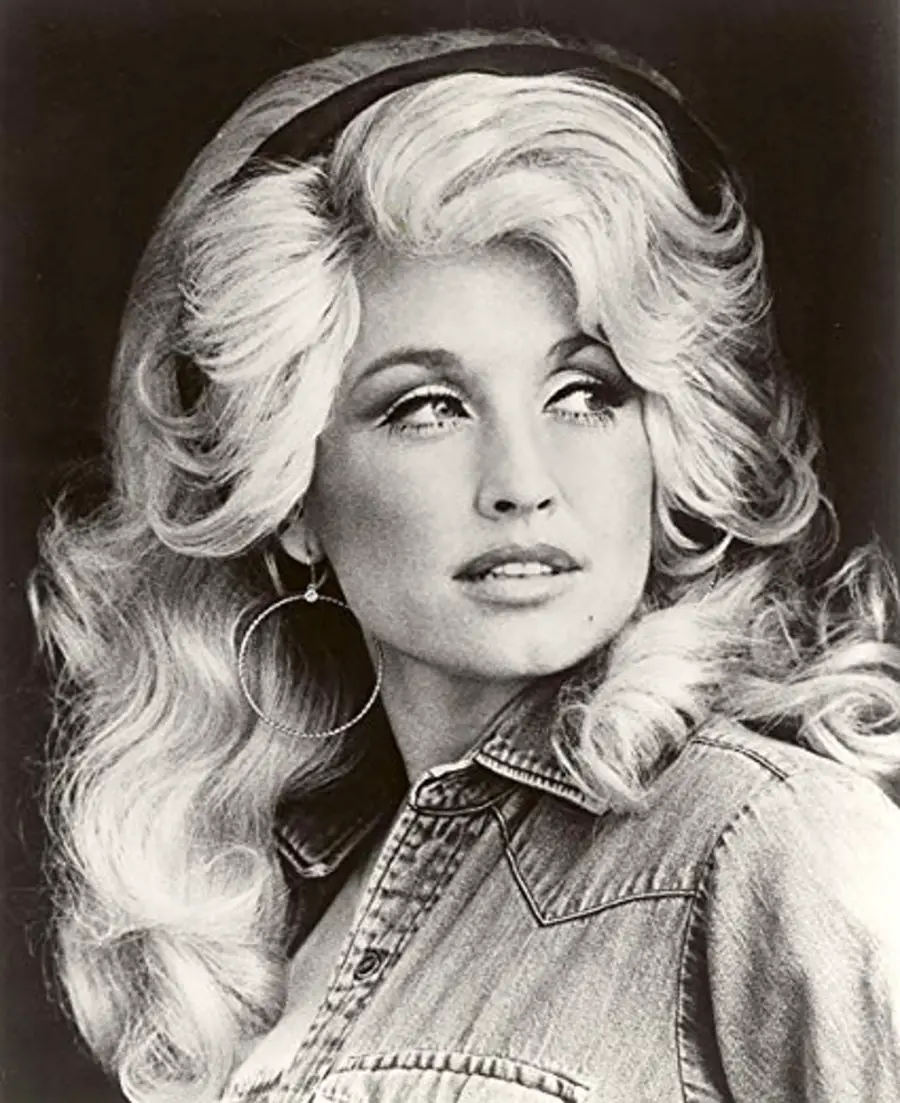 Dolly Parton married her husband, Carl Dean, in 1966, when she was just 20 years old, although many suggested it would be devastating to her career. Even at such a young age, the Tennessee native was unswayed by the opinions of others, but Dean was far from her first love. Parton, who reportedly left two boyfriends at home when she moved to Nashville, also developed strong feelings for another country artist — this one almost 13 years her senior.
"I love boys. I still do," Parton tells W magazine. "In the early days, I had a big crush on Johnny Cash. He was young and skinny, and he just had that magnetism. The way he moved around—you know, so sexy. I found out later he was just having withdrawals from drugs, but it still touched me. He was so, so sexy."
Parton might have had romantic feelings for Cash, but she had a different kind of strong feelings for another man in her life, Porter Wagoner. Parton joined Wagoner on his The Porter Wagoner Show, creating a dynamic duo on-air, while off-screen Parton felt stifled.
"My husband and I don't argue, but Porter and I did nothing but fight. It was a love-hate relationship," Parton says. The Country Music Hall of Fame member ultimately wrote "I Will Always Love You," as her farewell to Wagoner and her time on his TV show, a bittersweet ending to a tumultuous season in Parton's life.
"That's the best song you ever wrote," Parton recalled Wagoner saying. "And you can go, if I can produce that song."
"I Will Always Love You" became a hit for Parton, and later for Whitney Houston. It could have been a hit for another artist as well, namely Elvis Presley, but he refused to record it unless she gave him the publishing on the song also. In typical Parton fashion, the savvy businesswoman held her ground, even if it was difficult.
"I said, 'I'm sorry, but I can't give you the publishing,'" Parton says she told him at the time. "I wanted to hear Elvis sing it, and it broke my heart—I cried all night. But I had to keep that copyright in my pocket. You have to take care of your business! Everybody's going to use you if they can. These are my songs—they're like my children. And I expect them to support me when I'm old!"
"Priscilla, Elvis's wife, told me that when she and Elvis divorced, Elvis sang my song to her," she adds. "That touched me so deeply. And they also played the song at Whitney Houston's funeral. After that, I thought, I bet they'll play the same song when I go."