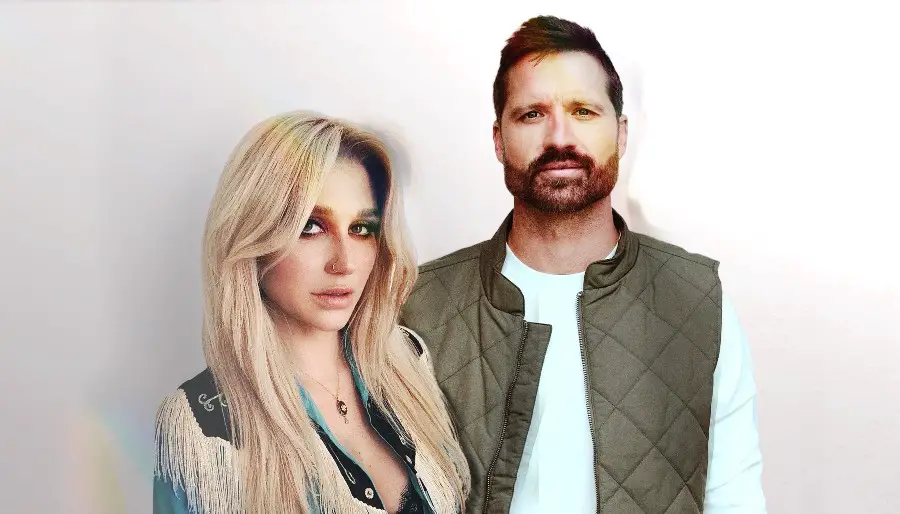 Walker Hayes is back with a new video for "Fancy Like," this time featuring pop star Kesha. The song, which Hayes originally released by himself, was born of his own celebrating of the simple ways he enjoys life, never anticipating it would become a viral hit after he posted a dance with his daughter Lela on TikTok.
"This song came out of a conversation about the misconceptions that celebrities or artists live a lavish lifestyle, and it's important for folks to know that's not necessarily true," Hayes says of the song. "I'm truly about as fancy as Applebee's on a date night, so creating a video celebrating the simple moments in life – like watching a movie or drinking box wine – was important to us. Kesha and I each bring our own versions of 'Fancy Like' to this, and I love how it came together."
The Alabama native has spent years trying to channel his career in the right direction. So he finds it more than a little ironic that his biggest wave of success came when he least expected it.
"I had no idea this was going to happen, and I think that's what's so powerful about it," Hayes tells Forbes.  "It was just my daughter and me on a Sunday afternoon, spending time in this journey of parenthood, daughterhood and life. She was like, 'Hey, 'Fancy Like' needs a dance.' And we just kind of zoned in on each other, created it, and posted it."
Hayes wrote "Fancy Like" to dismantle the lies that people believe about how celebrities live, unable to predict that it would soon become the song heard around the world.
"The idea really spawned from a conversation … about the misconception that all celebrities live a very lavish lifestyle," Hayes tells ABC Audio. "I think most people just think that if you're an artist, if you're a performer, if you're a songwriter and you're paying the bills, you live in a mansion and you always eat at Ruth's Chris and you always wear expensive shoes. And that's not necessarily true."
The success of "Fancy Like" inspired Applebee's to return their Oreo Shake to the menu, with Hayes and his wife, Laney, also appearing in two separate commercials. But for all of the success the song has brought, the biggest advantage to Hayes has been much more personal.
"This memory is priceless," Hayes tells Ad Age. "It just wasn't calculated and that's a great lesson to me. My daughter is learning that there's no limit. She realized that that dance she created in a couple minutes with her dad can reach the other side of the earth in a moment and make somebody happy as they learn it with somebody they love.
"Lela is learning the power of music," he continues. "I'll do a dance to every song if my daughter wants. To me, it's really about that. Sweating on the porch with her and laughing every time I mess it up. We're all just on cloud nine and we're grateful."
Download "Fancy Like" at WalkerHayes.com.