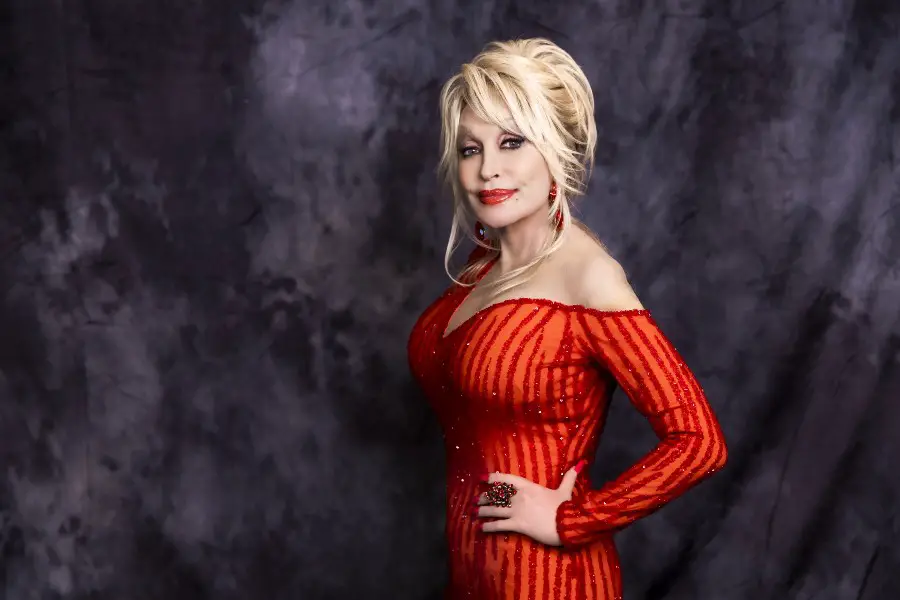 For Dolly Parton, it is far better to give than to receive. The country music superstar reveals that, for her, the best part of the holiday season is giving to others, while expecting little in return.
"I think we should all be givers; that's what Christmas is all about," Dolly tells Sounds Like Nashville. "It's better to give than receive, but it's just as important that once you get into a position to be able to help that you really should. It really helps a lot of people and it makes you feel good about yourself. I love being able to be in a position to help. There's a scripture in the Bible that says, 'To whom much is given, much is required.' I always think about that. I've been given so much, so why not give back?"
The 74-year-old released her holiday album, A Holly Dolly Christmas earlier this year. The 12-track record, of both originals and cover songs, was recorded in the heat of summer, but she still found ways to help everyone get in the holiday spirit.
"When we were recording, we had the air conditioner down on real cool and we had Christmas trees and all that," Dolly recalls. "So, I've put up Christmas decorations when I'm writing, and when we're in the studio we bring each other presents just for fun, keeping the spirit alive. At the end of the day we'd say, 'Merry Christmas, see ya later.'"
One of the originals on A Holly Dolly Christmas, and one that she hopes people are still singing for years to come, is "Circle of Love." The East Tennessee native wrote that song, which was included in her 2016 NBC film, Christmas of Many Colors: Circle of Love, was inspired by her own family, and how hard her parents worked to support all 12 children.
"With that house full of kids, he never could afford a ring and that Christmas we all pitched in our little part of what we might've got for Christmas to buy Mama a ring," Dolly acknowledges. "That little circle represents family, and that little circle was the ring. The whole story of Christmas of Many Colors, like my Coat of Many Colors, is about our family. That song is very singable, but it came to me very divinely blessed, I guess you'd say, so that one's real special to me."
The Country Music Hall of Fame member will also star in the NBC special, A Holly Dolly Christmas, airing on Sunday, December 6.